Simple Seasoned Green Beans
When I cook and eat vegetables I don't particularly like them covered in cheese or smothered with butter. I enjoy tasting the actual vegetable's flavor.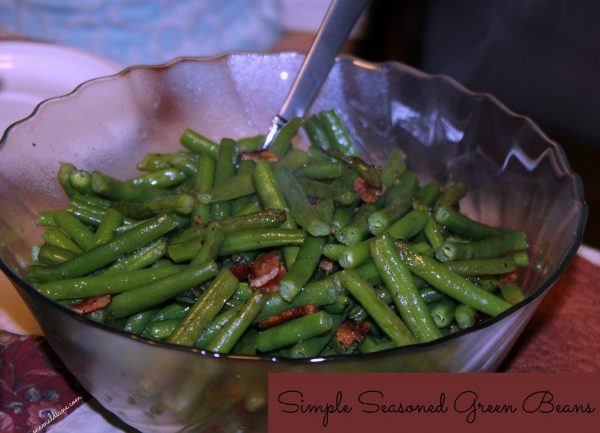 On Thanksgiving, I wanted to prepare fresh greens bean but not the traditional "green bean casserole". I ended up making a simple seasoned green bean side dish and boy was it a hit!
You'll need:
2 pound fresh green beans
3 slices thick sliced bacon
fresh pepper
Steam the cleaned green beans, I leave mine a little firm and crisp, drain.
Chop the bacon into pieces and fry until crispy using a pot large enough so when the bacon is cooked you have room for the green beans.
When the bacon has turned crispy turn off the heat and add the steamed green beans.
Toss together and pepper to taste.
My granddaughter trying to photobomb my picture, she's eight and is actually very good in front of the camera.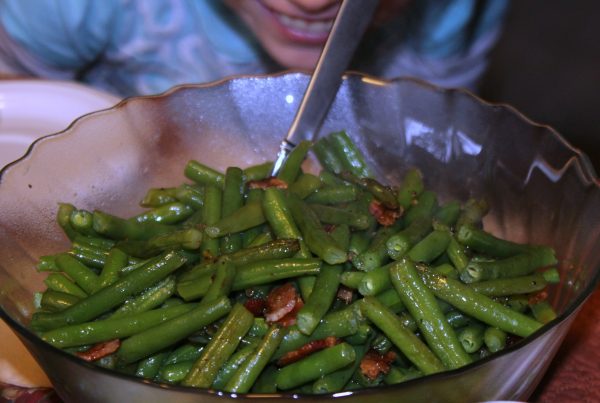 Do you enjoy making new recipes for family gatherings?

You may also like:
Oven Roasted Potatoes with Garlic