Glazed Pumpkin Cookies
(Updated post)
Happy September! Lately, I have been going through some of my old posts and updating them, like my Glazed Pumpkin Cookie recipe. Eventually, I will replace the old pictures, until then I am reposting some of my favorites. My family loves these cookies!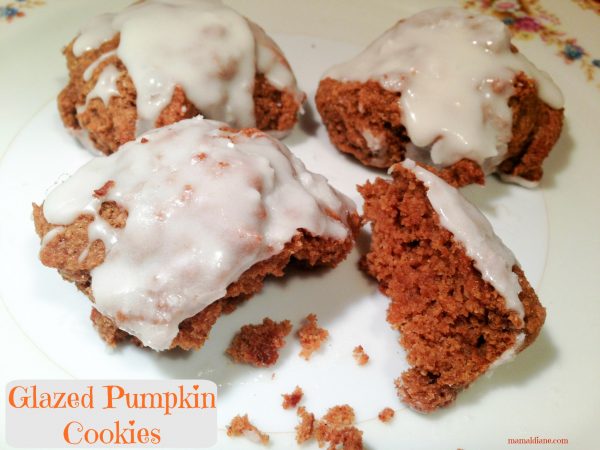 I can't believe that Thanksgiving is in 4 days. We are experiencing frigid temperatures this morning, so I decided to do some baking to warm up the house. I found a recipe for Pumpkin cookies here. I, of course, made my own little changes. These cookies also make it smell wonderful. I have my little helper this morning, Princess Katie. She loves to bake and for a 5-year-old she is quite good at it.
You'll need:
Cookies:
2 1/2 cups whole wheat flour
1 teaspoon baking powder
1 teaspoon baking soda
2 teaspoons ground cinnamon
1/2 teaspoon ground nutmeg
1/2 teaspoon ground ginger (it called for cloves I didn't have any so I used ginger)
1/2 teaspoon sea salt
1/2 cup butter, softened
1 1/2 cups sucanat/sugar
1 cup fresh or canned pumpkin puree
1 egg
1 teaspoon vanilla extract
Glaze:
2 cups confectioner sugar
3 or more tablespoons milk
1 tablespoon melted butter
1 teaspoon vanilla extract
In a medium bowl mix together the flour,baking powder, baking soda, cinnamon, nutmeg, ginger, and salt. Set aside.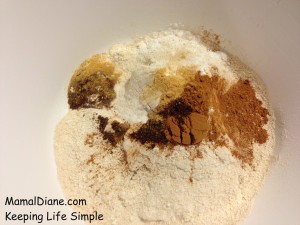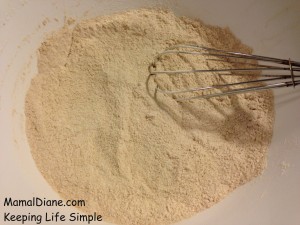 In another bowl cream the butter and the sucanat/sugar. Mine looks brown because sucanat is unrefined sugar cane. No worries it tastes the same.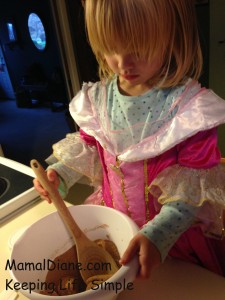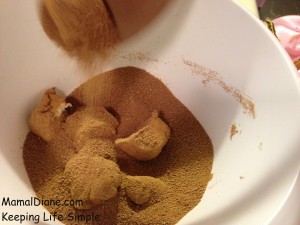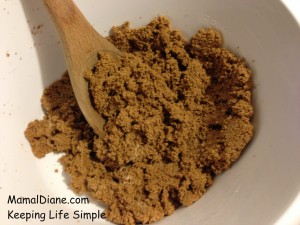 Add pumpkin, egg, and vanilla. Mix.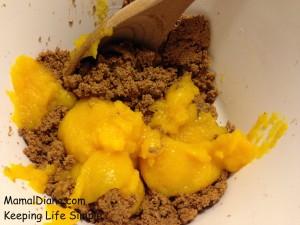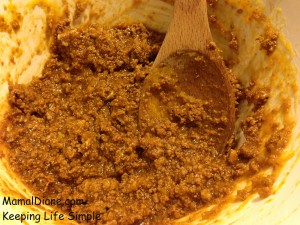 Slowly include all the flour mixture.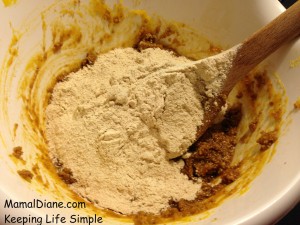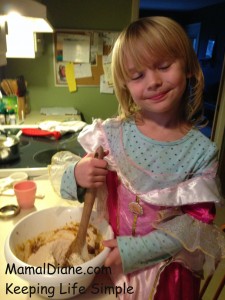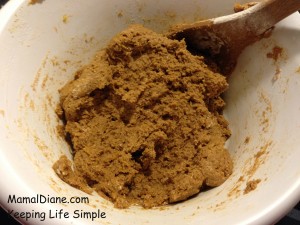 Drop by tablespoon size onto a lined cookie sheet. My little Princess used her hands so they were very sticky.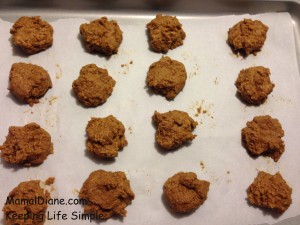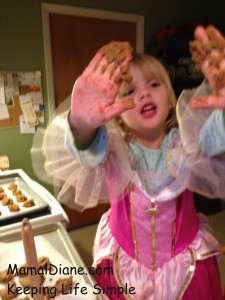 Baked in a preheated 350 F degree oven for 15 – 18 minutes.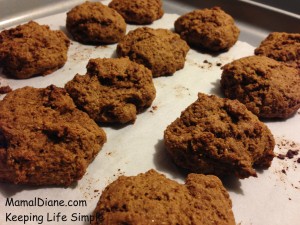 After they cooled we put them all on one cookie sheet to drizzle on the glaze,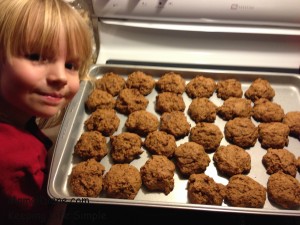 In a small bowl mix the confectioner sugar, melted butter, vanilla extract and milk. Add as much milk as you need to get to the right consistency to drizzle. My little Princess used a spoon to drizzle the glaze. This is her favorite part 🙂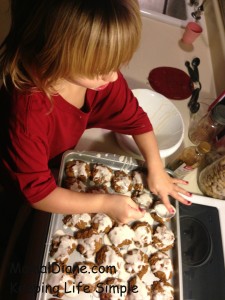 The icing hardens on the cookies so you can stack them to store. Keep in a closed container for several days. If they last that long. These are delicious cookies!