Asparagus with Whole Wheat Pasta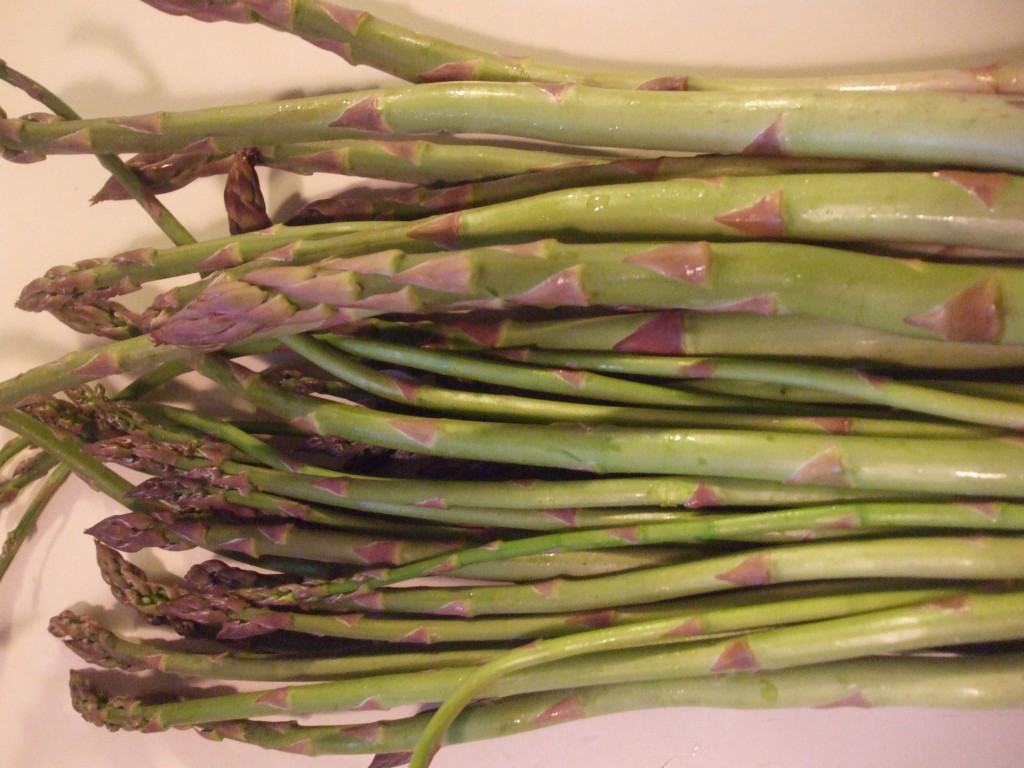 I was so happy last week when I drove by my favorite farmers market and saw they had the fresh asparagus sign out. I have been waiting so long… I drive by the market a couple times a week on my way to work. I was in luck they had 2 bunches left. I love fresh asparagus. They seem like a treat to eat. When you can get them locally fresh, that is a good thing. The season doesn't last to long. so I have to get them while I can.
Did you know that asparagus have a high "respiration rate"? That means you need to consume asparagus with in 48 hours of purchase. To store asparagus after you bring them home wrap the bottom of the stems in a damp paper towel or towel, then refrigerate.
I made this meatless whole wheat pasta dish that was so yummy. Creamy sauce and fresh asparagus what's not to love?
[gmc_recipe 3462]
Shared at: A Pinch of Joy , Flour me with love , Create with Joy , Marvelously Messsy , Covered in Grace , The Life of a Not so Ordinary Wife , Coastal Charm , Not Just a Housewife , Time Warp Wife , Learning the Frugal Life , Homemaker on a Dime , Alderberry Hill , Cozy Home Scenes , Blessed with Grace , Claiming Our Space , We Are That Family , Country Momma Cooks , Life as Mom , Miz Helen's Country Cottage , GNOWFGLINS