Cheesy Stuffed Peppers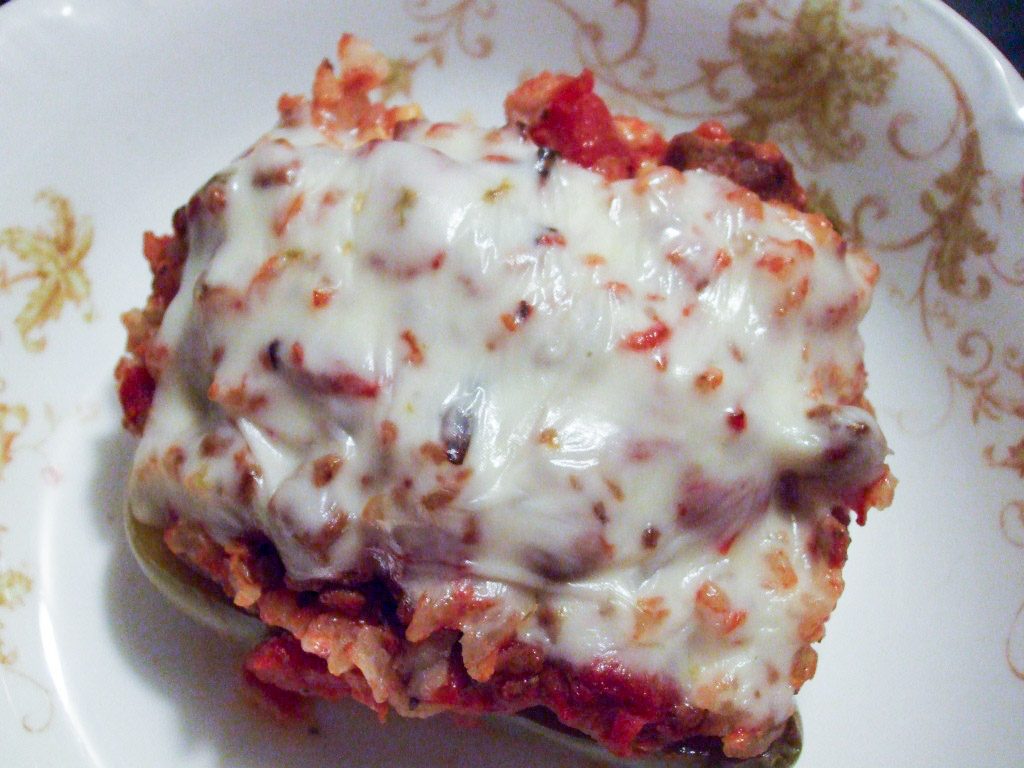 This is a family favorite! Every summer I usually have a surplus of peppers so I make stuffed peppers. They are a meal in themselves and not too difficult to make. This past week Meijers had a sale on peppers red and green. $.68 each. That is a great winter price Usually they will be on sale this time of year for about $1.00 each. So I bought 10. I am making peppers with 4 and freezing the rest for later.
Stuffed Peppers
4 large green peppers
2 lbs ground chuck (grass fed)
2 cups cooked brown rice
2 cans 28 oz Muir Glen Fire Roasted crushed tomatoes
8 slices of Pepper Jack cheese ( use your favorite )
1 small onion diced
3 cloves garlic diced
2 tsp cayenne pepper
1 tsp basil
1 tsp oregano
Put a large pot of water on the stove, bring to a boil.
Clean the peppers by cutting them in half and removing the seeds and stems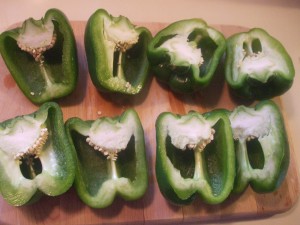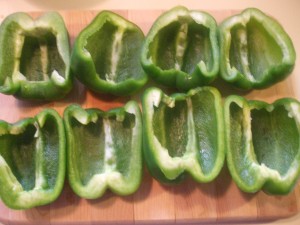 once the water comes to a boil, put the cleaned peppers in the boiling water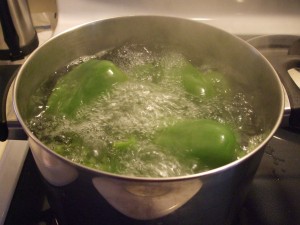 boil for 4 minutes, drain.
In a large skillet brown the ground beef with diced onion and garlic, drain off excess fat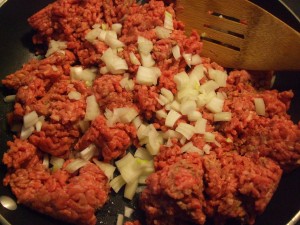 add cooked rice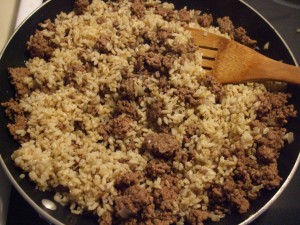 stir in crushed tomatoes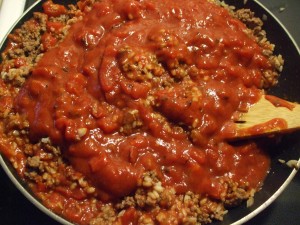 add cayenne pepper, basil, and oregano, mix and let simmer for 20 to 30 minutes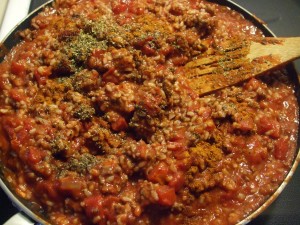 lay the peppers in a 13 x 9-inch baking dish, fill with the meat mixture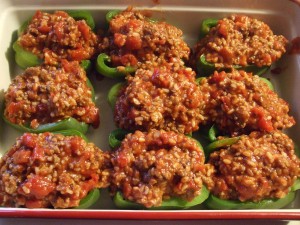 cover with foil and bake at 350 F for 30 minutes or until heated to at least 160 F
uncover and top with cheese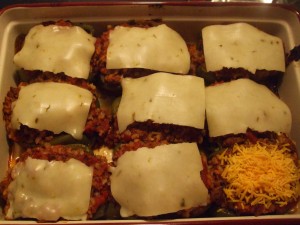 bake uncovered until cheese is melted
I topped one with shredded cheddar for my 92-year-old Mom. She can't eat the spicy cheese. You can also increase the cayenne pepper if you like spicier stuffed peppers . The leftovers freeze great if there is any 🙂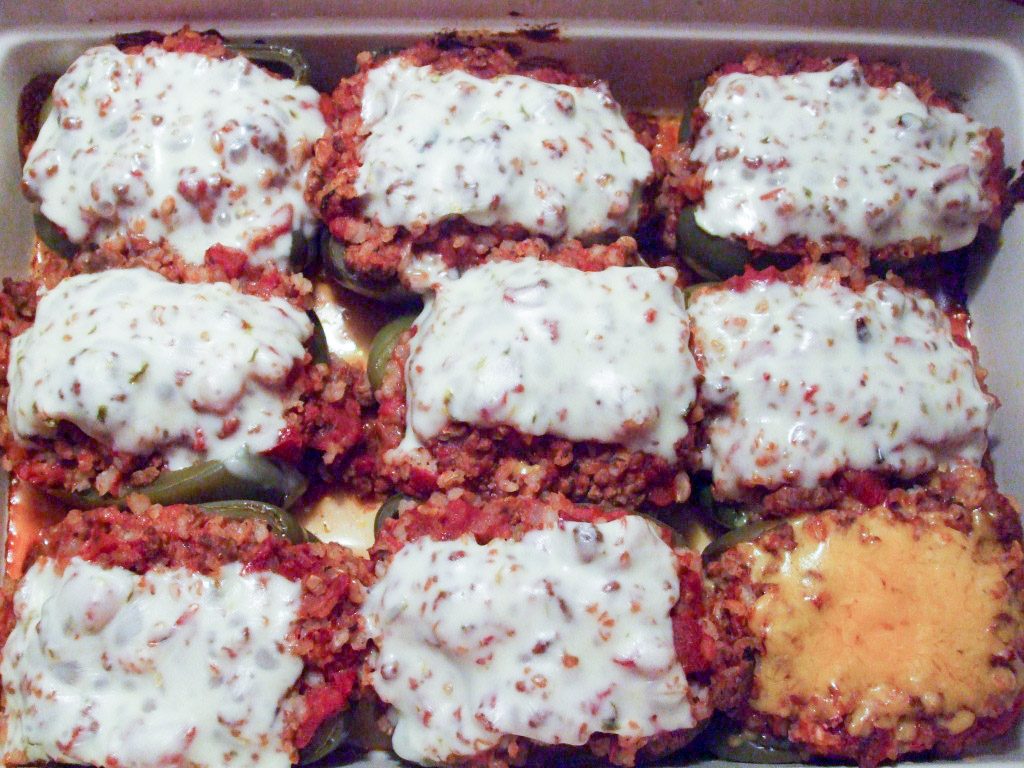 You may also like: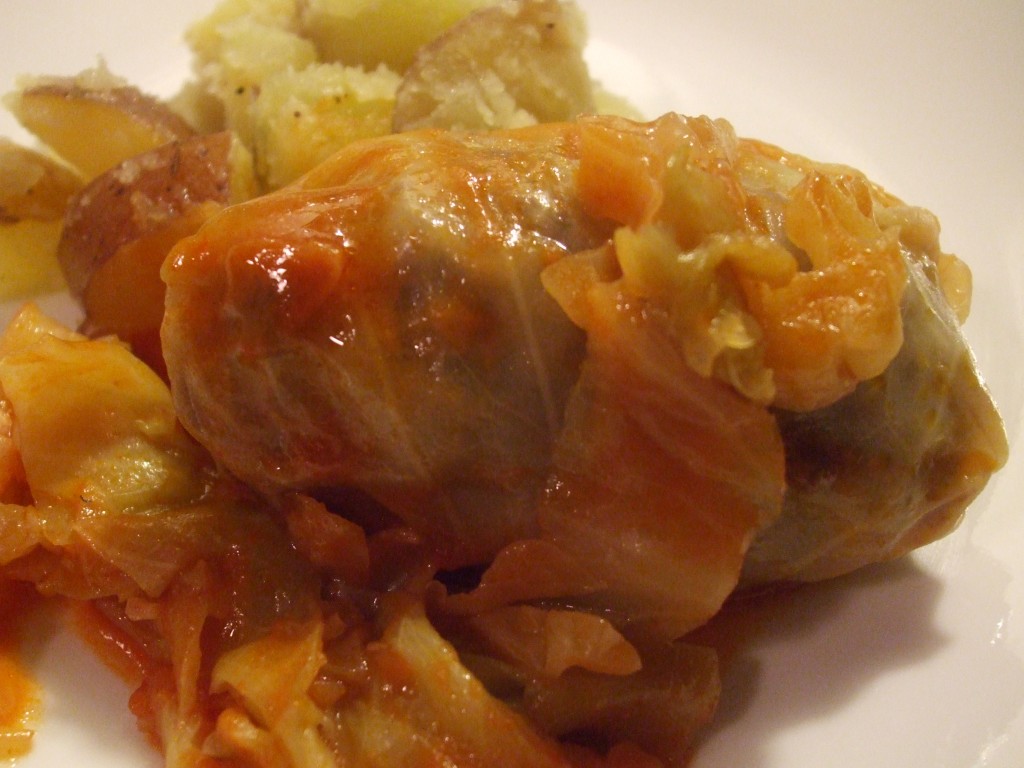 Beef Brisket in the Slow Cooker