Cabbage Rolls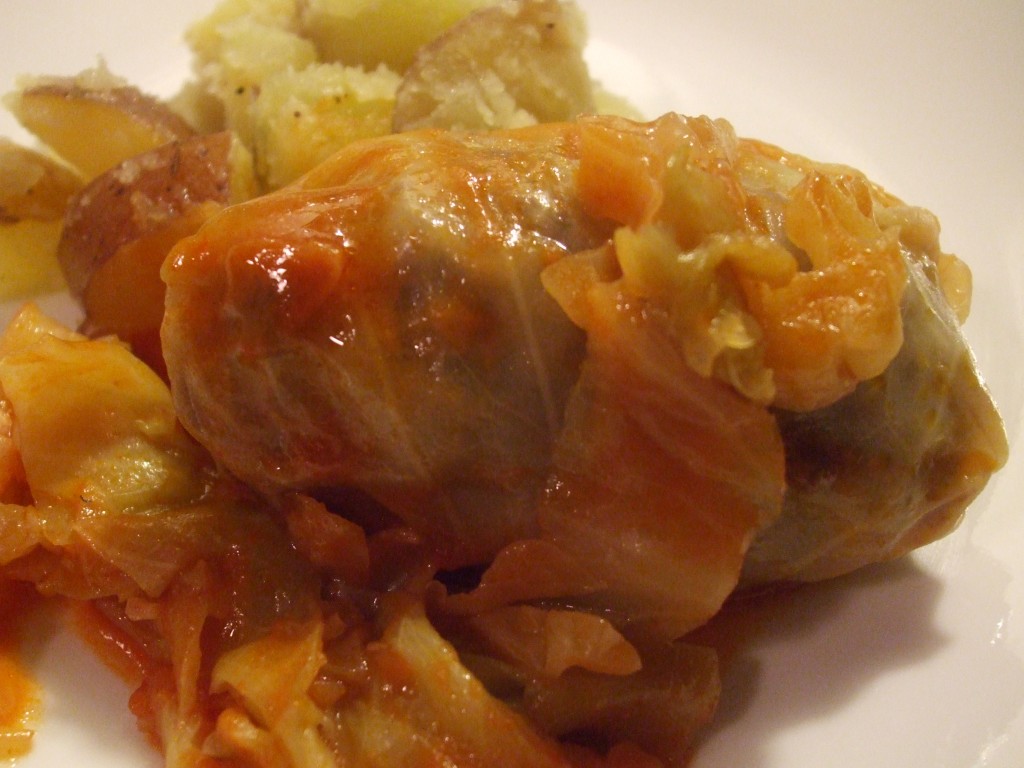 It's my week for Mom to be at my house so that makes it a good time to make a batch of cabbage rolls. Mom taught me how to make them when I was a young girl. I've been making them ever since. They do take some time to make, but they are worth it. If you have a couple extras hours some afternoon give this recipe a try. I make a large batch so you can freeze some for another day.
Cabbage Rolls

Print recipe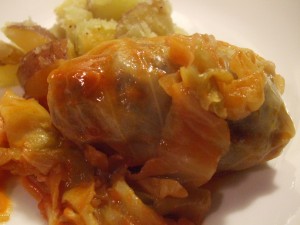 | | |
| --- | --- |
| Serves | 12 |
| Prep time | 1 hour |
| Cook time | 1 hour, 15 minutes |
| Total time | 2 hours, 15 minutes |
Cabbage rolls with a rich tomato sauce like mom used to make.
Ingredients
2lb ground chuck
1lb ground sausage
2 cups brown rice (cooked)
1 small onion (diced)
3 cloves garlic (minced)
2 egg
1 tablespoon oregano
2 teaspoons cayenne pepper (adjust to your taste)
1 head green cabbage (soften)
2 cans tomato soup or sauce
Note
I always make a large batch so I can freeze and share this recipe. It takes some time to make but it's worth the effort.
Directions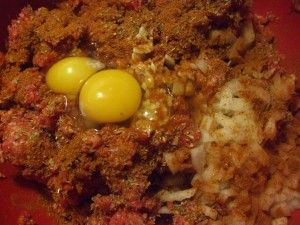 Add beef, sausage, onion, garlic, oregano, cayenne pepper and eggs together in a large bowl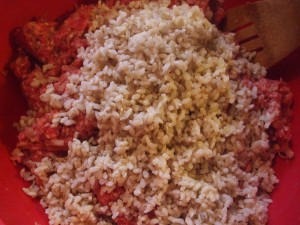 Add cooked rice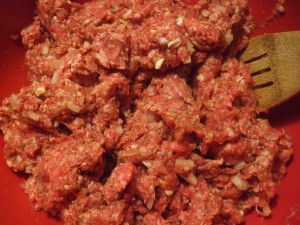 Mix together, set aside.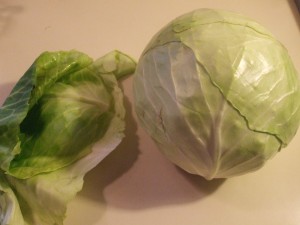 Remove any blemished outer leaves.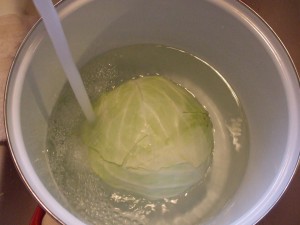 Place head in large pot, cover with water.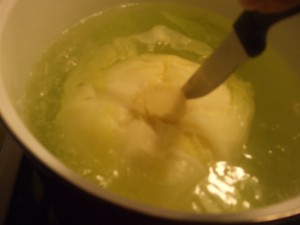 Heat to boiling. Cut away leaves as they become tender. I do it right in the pot. You can take it out of the pot to do this step. Careful it's hot!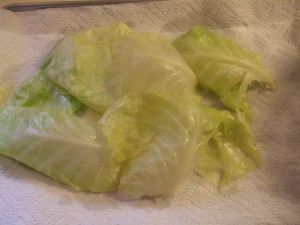 Lay leaves on paper towels to dry and cool.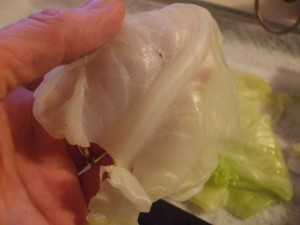 Cut off the hard part of leaves.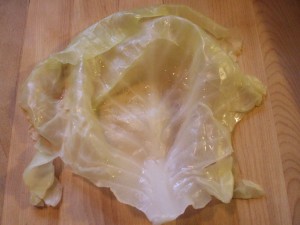 Lay leaf flat.
Fill with a handful of meat/rice mixture.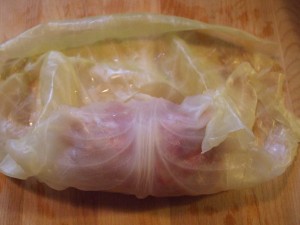 Roll forward once.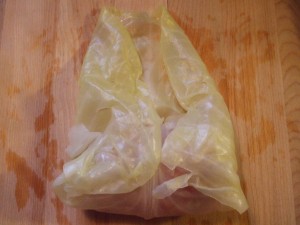 Fold sides in.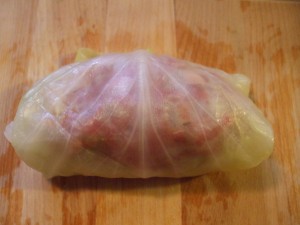 Roll forward again.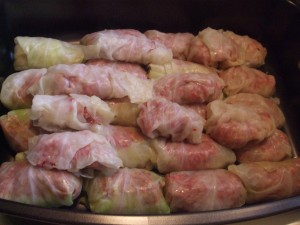 Place in a single layer in a large oven safe dish. I used a roaster pan.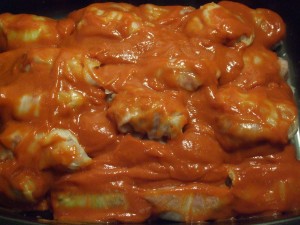 Spoon tomato soup or sauce over rolls.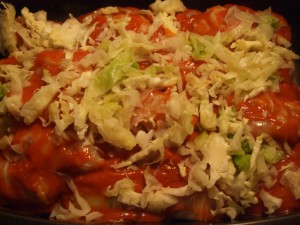 Cut up any remaining cabbage and place on top.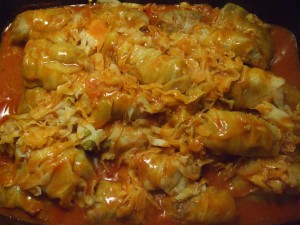 Cover and cook at 350 F for 1 to 1 1/2 hours. Internal temperature should be 165 F.
Shared on: A Vision to Remember , Be Different Act Normal , Too-Much-Time , The Table Scaper , Flamingo Toes , Positively Splendid , A Pinch of Joy , Flour me With Love , The 21st Centry Housewife , Cooking with Karyn , Coastal Charm , Not Just a Housewife , Time Warp Wife , Homemaker on a Dime , Alderberry Hill , Cozy Home Scenes , Mrs Dull's Nourished Kitchen , Crayon Freckles , Simple Living with Diane Balch , Life as Mom