Sirloin Tip Roast in the Slow Cooker
This post contains affiliate links. For more information, visit my disclosure page
Sirloin Tip Roast in the Slow Cooker

A Sirloin Tip Roast is a cut of meat that is perfect for the slow cooker. It is a lean cut of meat. It can lack flavor and moisture because it has a low-fat content. That is what makes it perfect for the slow cooker. This is an easy recipe for a busy day. A family favorite. 🙂
Sirloin Tip Roast in the Slow Cooker
You"ll need:
2 – 3 lb sirloin tip roast
1 1/2 lb small red or yellow potatoes cut into pieces
1 lb baby carrots
1 large onion cut into pieces 
garlic powder
freshly ground pepper
Cut potatoes into bite size pieces put in bottom of slow cooker

 Carrots go on top of potatoes

place cut up onion on top of carrots

sprinkle 1 tsp garlic powder on top of vegetables, place roast on top

sprinkle with garlic powder and  fresh ground pepper

Cook roast on high for 2 hours. Change to low and cook for 4 -6 hours. (Some cuts will take longer) . If you won't be home,  cook on low for 8 hours or until fork tender.

The roast comes out fork-tender and full of flavor, the carrots and potatoes are so tender and delicious. You can add more potatoes and carrots if you have a larger family:)
Update: The newer slow cookers cook hotter than the older ones. My slow cooker is a few years old and gets pretty hot. I've had other newer ones that have gotten even hotter so you should always be careful when cooking on high temperature. 
You might also like: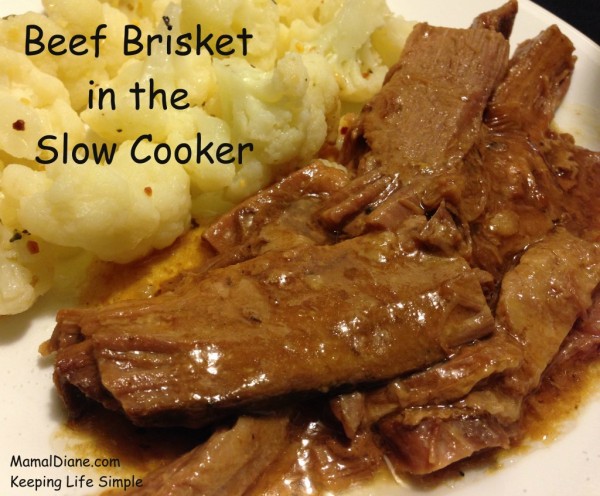 Sirloin Tip Roast in the Slow Cooker