Bacon Meatballs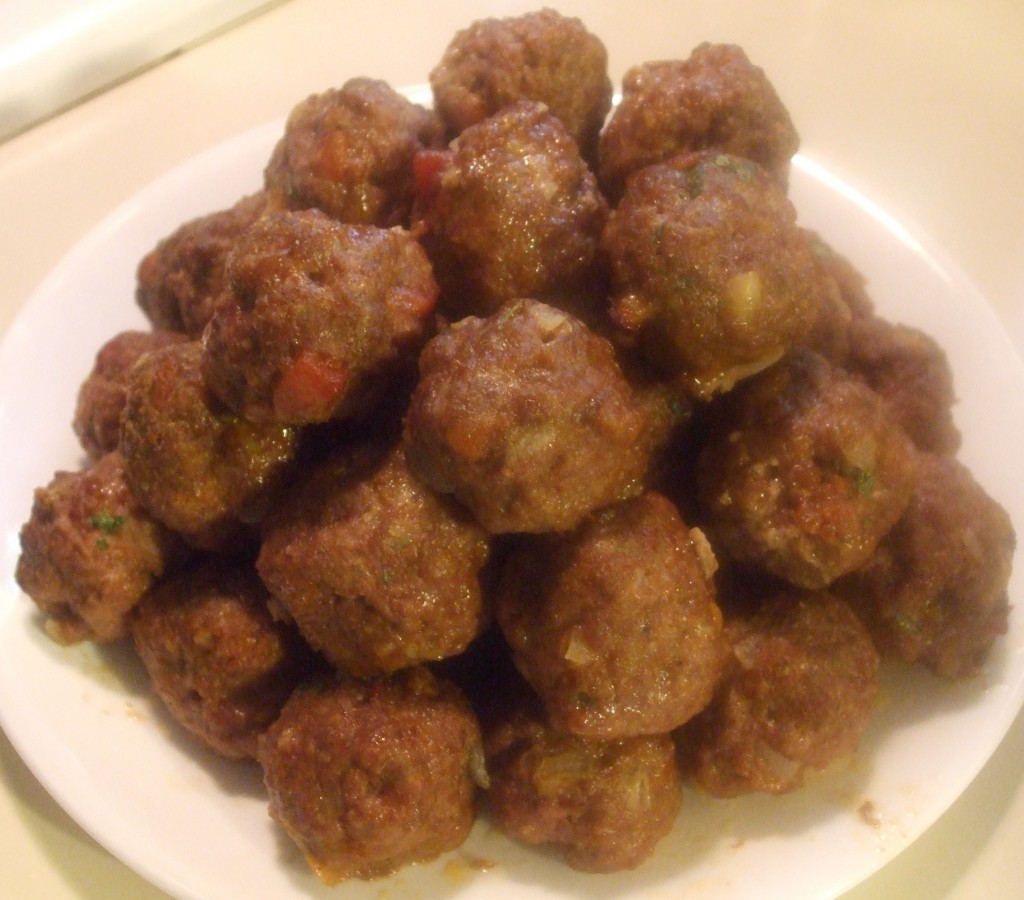 Who doesn't love a good meatball? Add bacon…wow! Found this recipe in  (Cuisine for less). It's a great recipe to make in bulk, the meatballs freeze well. I made extra's they never made it to the freezer.
You'll need:
6 strips bacon, diced
1/2 cup diced onion
3 cloves minced garlic
1 1/2 pound ground beef chuck
1/2 cup dry bread crumbs
3 Tbsp minced fresh parsley
1 tsp paprika
1 tsp sea salt
1 tsp black pepper
2 eggs beaten
Preheat the oven 400 F. Coat a broiler pan with oil.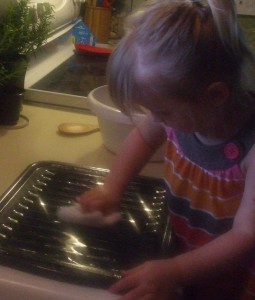 Brown diced bacon in a fry pan until starting to crisp.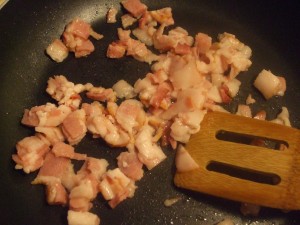 Remove and drain on paper towel.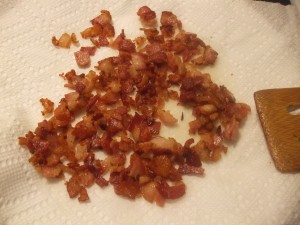 Pour off all but 1 Tbsp bacon fat. Saute onion in same skillet over medium heat for 3 minutes, add garlic cook 1 minute.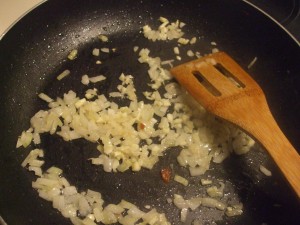 Combine ground meat, bacon with onion and garlic in a large bowl.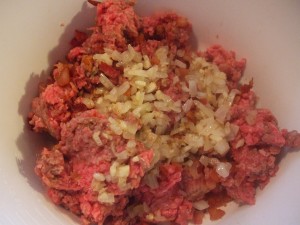 Add bread crumbs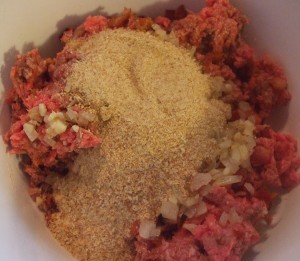 Add fresh minced parsley.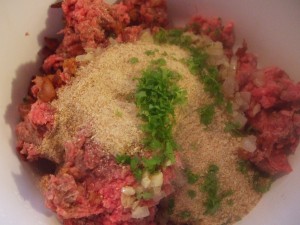 Add paprika, salt and pepper.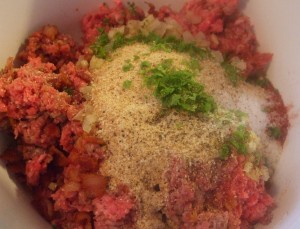 In a small bowl beat 2 eggs. My cooking partner Katie loves to help her Mamal with anything and everything.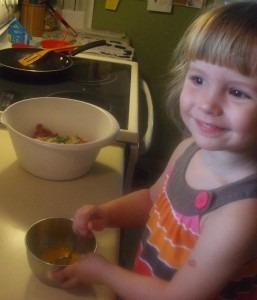 Add eggs to beef mixture.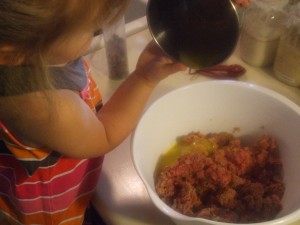 Mix. Form into 1 1/2 inch meat balls. Lay on broiler pan.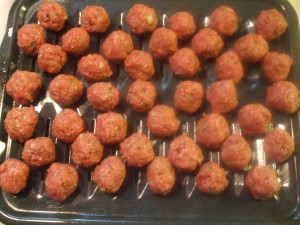 Bake meatballs until fully cooked about 12 – 14 minutes.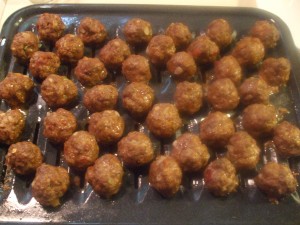 You can make a double batch and always have meatballs on hand. Just freeze on a baking sheet then transfer into a container or plastic bag. Freeze until you need them. Nice to have on hand for an easy meal.
Shared at : Linda Coastal Charm , Time Warp Wife , Learning the Frugal Life , Mrs Dulls Nourished Kitchen , Claiming Our Space , A Lettered Life , Eye Heart , The DIY Dreamer , Uncommonly Yours , Kelly the Kitchen Kop , We are That Family , Frugally Sustainable , Lady Behind the Curtain , Grandma's Briefs , Premeditated Leftovers, Everyday Tastes , Miz Helen's Country Cottage , Momnivore's Dilemma , Bear Rabbit Bear , Happy Hour Projects , Spain in Iowa , Homemaker by Choice , Rattlebridge Farm , Stuff and Nonsense , Finding Beauty , Finding My Way in Texas , Family Home and Life