Marinated Chicken
Today I spent some of the day with the grand kids. Tyler had a little cold. He was a bit cranky. Poor little guy he's always so cheerful. My daughter came home early to take Tyler to see the doctor.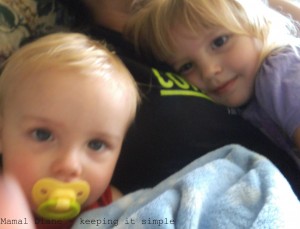 I decided tonight we will cook some chicken on the grill and I wanted to try a different marinade for the chicken. I did a quick search for a chicken marinade recipe and this is what I found. I figure I can do it now while it's quiet around here and have it marinating for about 6 hours. A nice amount of time
We eat chicken pretty often. More then my husband would like I'm sure. I am always looking for some new way to fix it. Since I've started blogging I've realized how many choices are out there. All you have to do is start searching. This recipe sounded just like what I was looking for. I changed it up a bit to suit my personal tastes. What can I say? I can't help myself.  I wanted to be able to grill my chicken and slice it for a large dinner salad.
You'll need: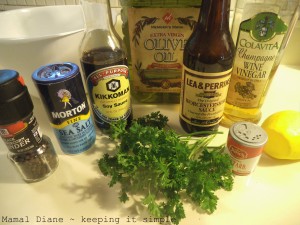 3/4 cup olive oil
1/4 cup soy sauce
1/4 cup Worcestershire sauce
1/4 cup champagne vinegar
2 tablespoons lemon juice
1 tablespoon mustard
1 teaspoons black pepper
1 tablespoon finely minced fresh parsley
In a medium size bowl whisk all the ingredients together.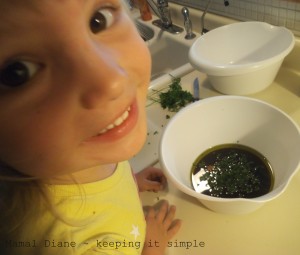 Put your chicken in another shallow bowl and cover with about half the marinade. Depends on how much chicken you are marinating. You can save the extra to use another time.
I grilled mine on the charcoal grill for about 25 minutes.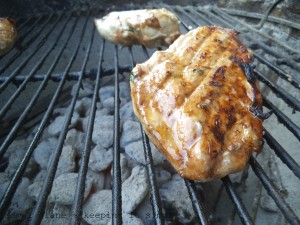 Remove from grill let sit and rest for 10 minutes before eating.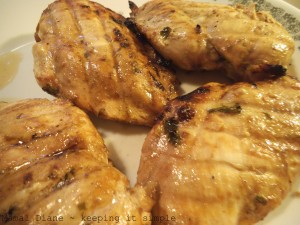 I let mine cool and sliced them to top a nice green summer salad.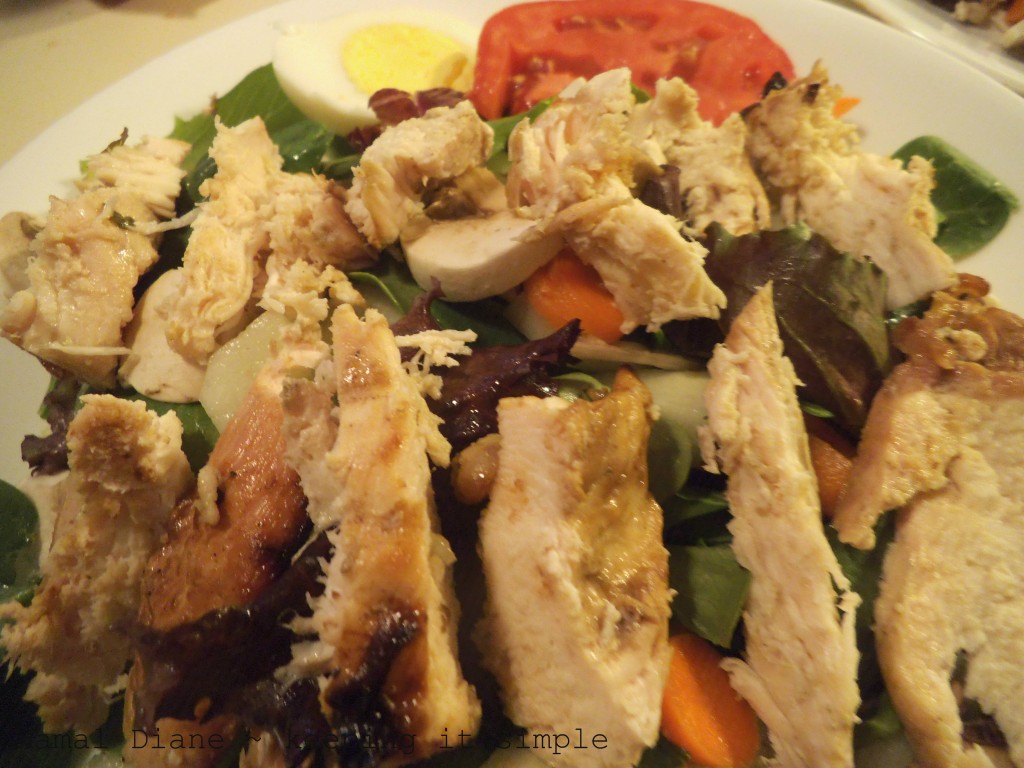 I link to these fabulous parties.