Bean and Ham Soup
I took my doggies to get a summer haircut.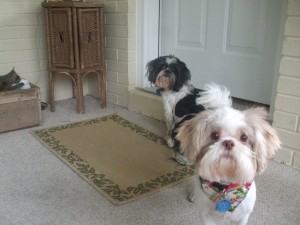 They look so cute.
Meet Lily and Emma.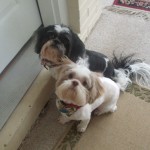 I finished simmering the bean soup.
It smelled so good in the house today. It was chilly outside and a perfect day for soup. Here is my recipe for bean soup. Here are the directions for soaking your beans. Do you have any variations to bean soup that you do?

Bean and Ham Soup

Print recipe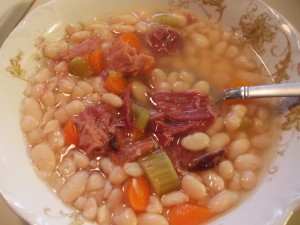 This is a great recipe for using that left over ham bone.
Ingredients
1 ham bone / ham leftover
2lb northern beans (soaked / Jar)
2 carrot (sliced)
3 stalks celery (sliced)
1/2 Small onion (diced)
1 bay leaf
salt
pepper
Note
You can use either soaked beans or precooked jar beans. You can cook this in the slow cooker on low for 6 to 8 hours.
Directions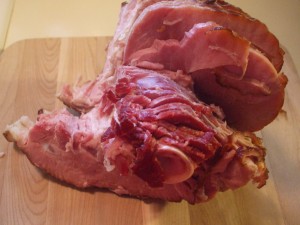 Start with a ham bone.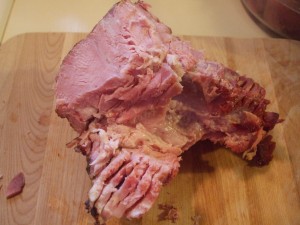 Clean most of the ham off the bone, leave some.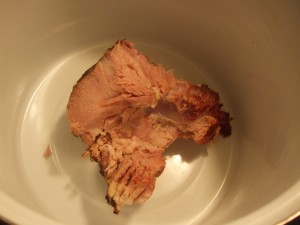 Place ham bone in a large pot.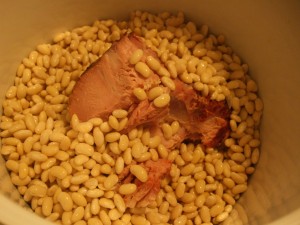 Add soaked and rinsed beans to pot.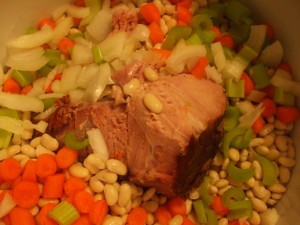 Add carrots, celery and onion.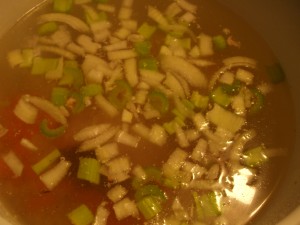 Add water to cover.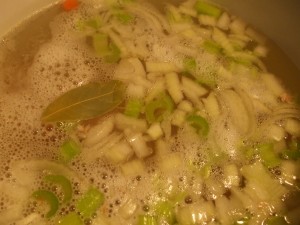 Add bay leaf.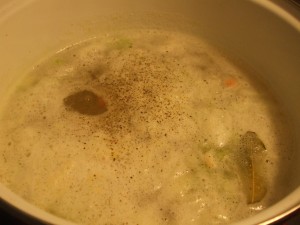 Bring to a boil.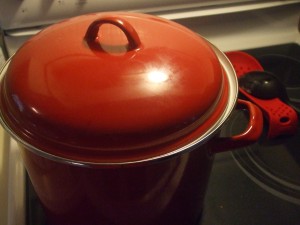 Cover and simmer for 6 - 8 hours.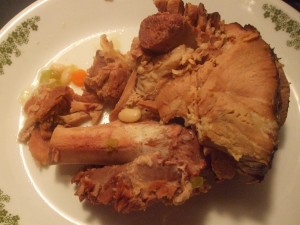 Carefully remove the ham bone. Let cool a bit then remove all the meat.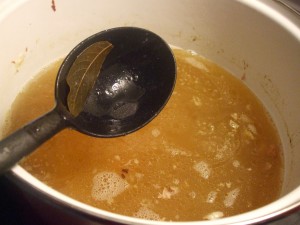 Return the ham to the soup pot and remove the bay leaf. Add any left over ham now. Simmer for a couple more minutes. Salt and Pepper to your taste.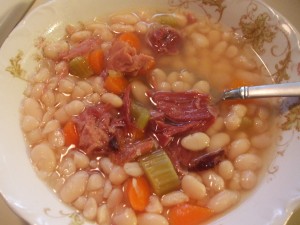 Serve.
Shared at:
Learning The Frugal Life
 ,
Crayon Freckles
 ,
Kelly the Kitchen kop
 ,
We Are That Family
 ,
Frugally Sustainable
 ,
Lady Behind the Curtain
 ,
Everyday Tastes
 ,
Simple Lives Thursday
 ,
Miz Helen's Country Cottage
 ,
Momnivore's Dilemma
 ,
The Nourishing Gourmet
 ,
Somewhat Simple
 ,
Yesterday on Tuesday
 ,
The Brambleberry Cottage
 ,
Bear Rabbit Bear
 ,
Here Comes The Sun
 ,
Comfy in the Kitchen
 ,
French Country Cottage
 ,
Shabby Nest
 ,
Rattlebridge Farm
 ,
Real Food Whole Health
 ,
Hating Martha
 ,
Around My Family Table