Simple Waffle Recipe & Mickey Mouse Waffle Maker Giveaway!
Disclosure Policy
When I came across this Mickey Mouse Waffle Maker I had to buy it for my myself the grandkids. After I bought it I started thinking how much fun it would be to give one to one of you! 🙂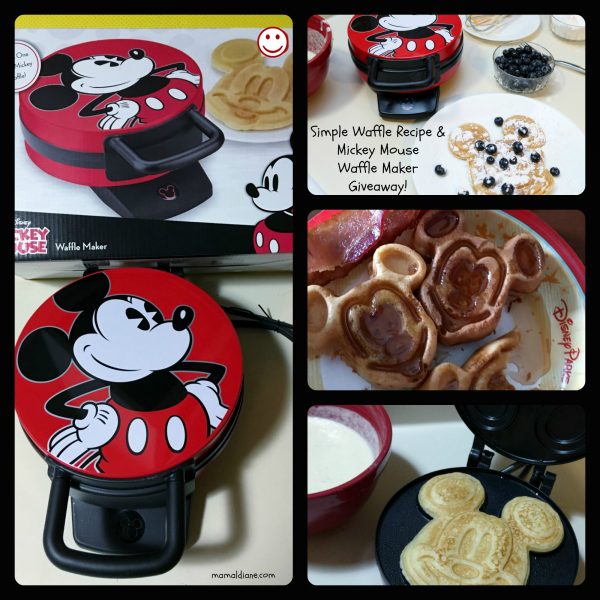 When we went to Walt Disney World in June, the grandkids had the signature Mickey Mouse waffles every morning. They loved them… seriously who wouldn't?
They ordered the Mickey waffles the first time at a character breakfast at Hollywood and Vine in Disney's Hollywood Studios. The kids had the best time. Although the look on his face indicates otherwise, hahaha… He was a little unnerved by all his favorite characters so colorful and bigger than life. You can see his sister hanging on tight to her little brother, The way they fight sometimes, they can be fiercely protective of each other. 🙂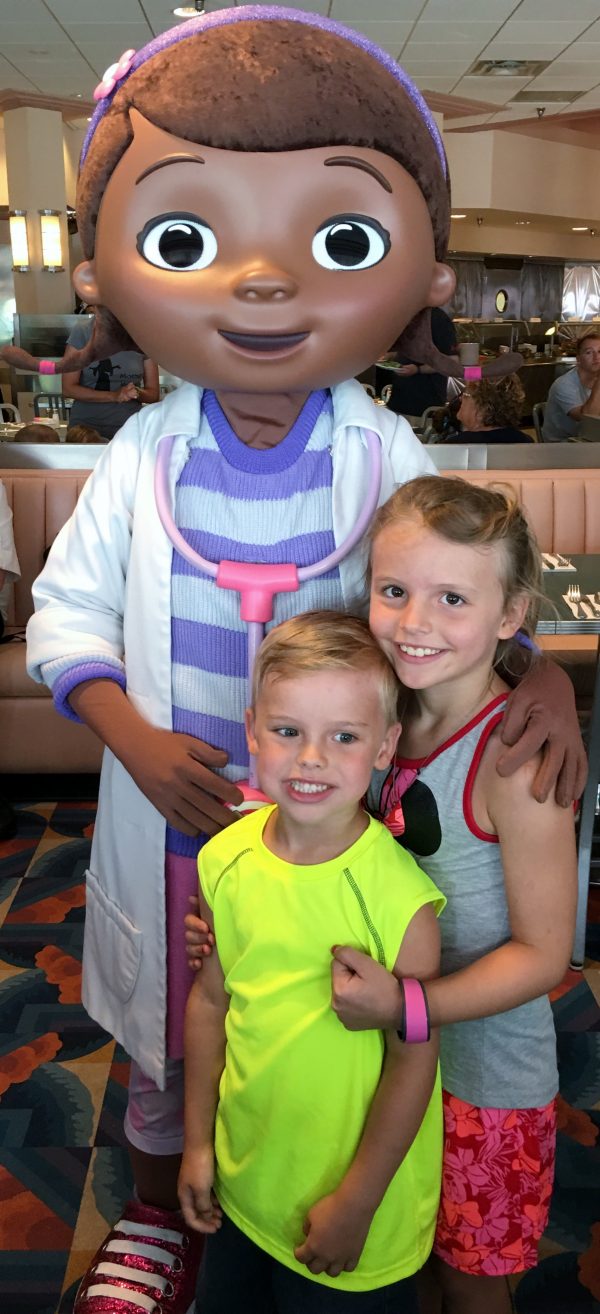 They even ordered them when we had room service one morning. Yummy!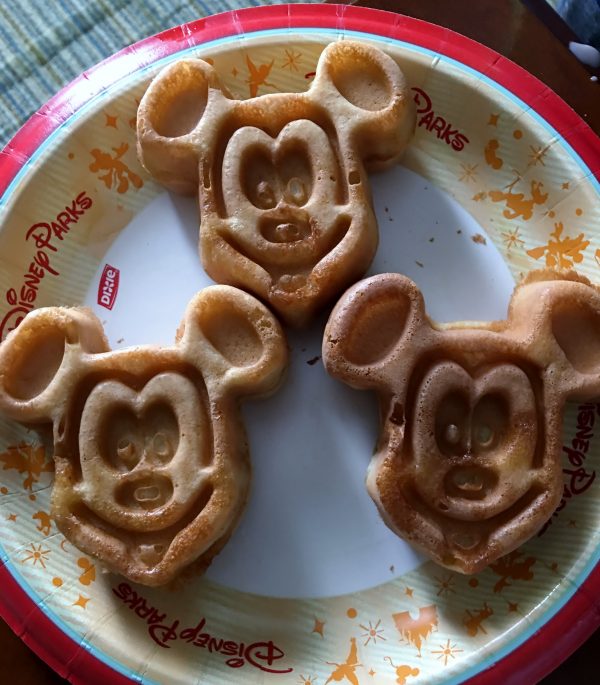 I couldn't wait to try the Mickey Mouse waffle maker, I mean look how cute it looks! It costs less than $30. and would make a fabulous gift for the Mickey Mouse and/or Disney lover in your family. Before I gave one away I wanted to try it first to make sure it was a nice waffle maker.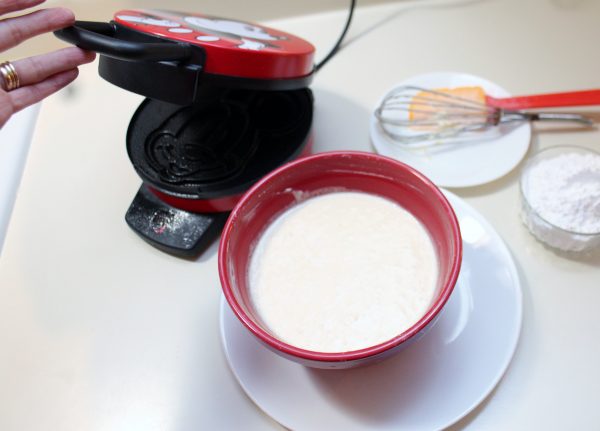 I was not disappointed at all, actually, I was pleasantly surprised at what a great job this little waffle maker did.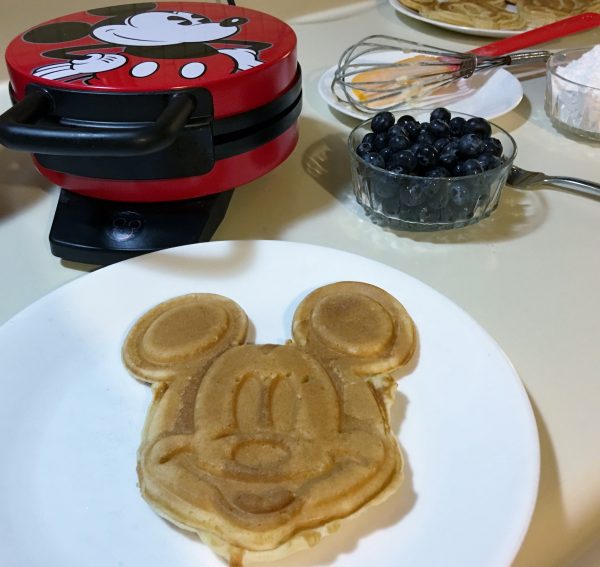 I am sharing the recipe I used, it's a simple basic waffle recipe.
Simple Waffle Recipe
You'll need:
2 eggs
3 tablespoons melted butter
2 cups flour
2 tablespoon sugar
1 tablespoon baking powder
1 teaspoon salt
1 1/2 cups milk
Combine all the above ingredients. The batter will be lumpy.
Pour about 1/3 cup batter into oil sprayed, preheated waffle maker.
Waffle will start steaming when finished, about 4 to 5 minutes.
They turned out nice and crisp on the outside and soft on the inside. Plus clean up was a breeze!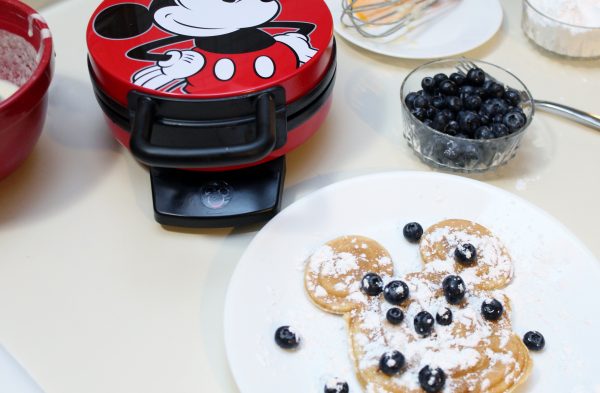 If you've been to Walt Disney World what is your favorite food to eat!
Good Luck!