Homemade Chicken Broth ~ Don't Throw Those Bones Away!
This post contains affiliate links. For more information, visit my disclosure page

After I made my Whole Chicken in the Slow Cooker with Garlic and Thyme, I cleaned off all the meat and put the bones in a bag until I have time to make stock with it. So instead of throwing those bones away you can give them a second life and make some broth. Here's what you'll need.
Chicken bones
onion
carrot
garlic
celery ( I didn't have any this time)
Put the bones in a large pot.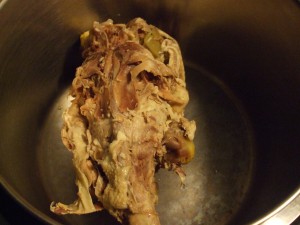 Cover with water. Fill the pot up 3/4 full.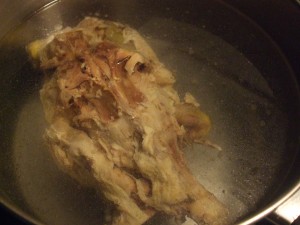 Add Onion.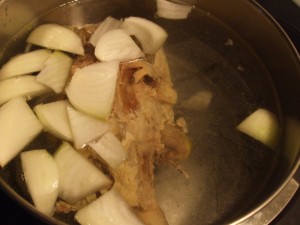 Garlic.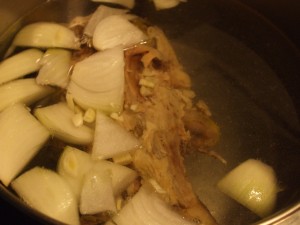 Carrots.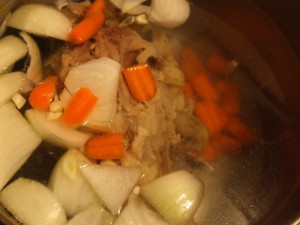 Bring to a boil.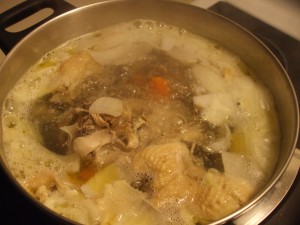 Simmer on low for at least a couple hours. I simmered mine 6 hours.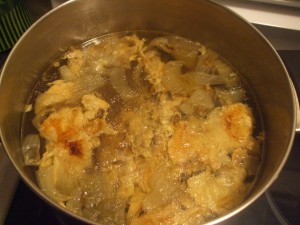 Remove from heat and let broth cool down a bit. Strain broth. I use a large bowl and place a colander over it and strain it. This will get out the big stuff. You can strain it further with a fine mess strainer or cheese cloth.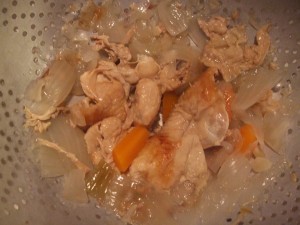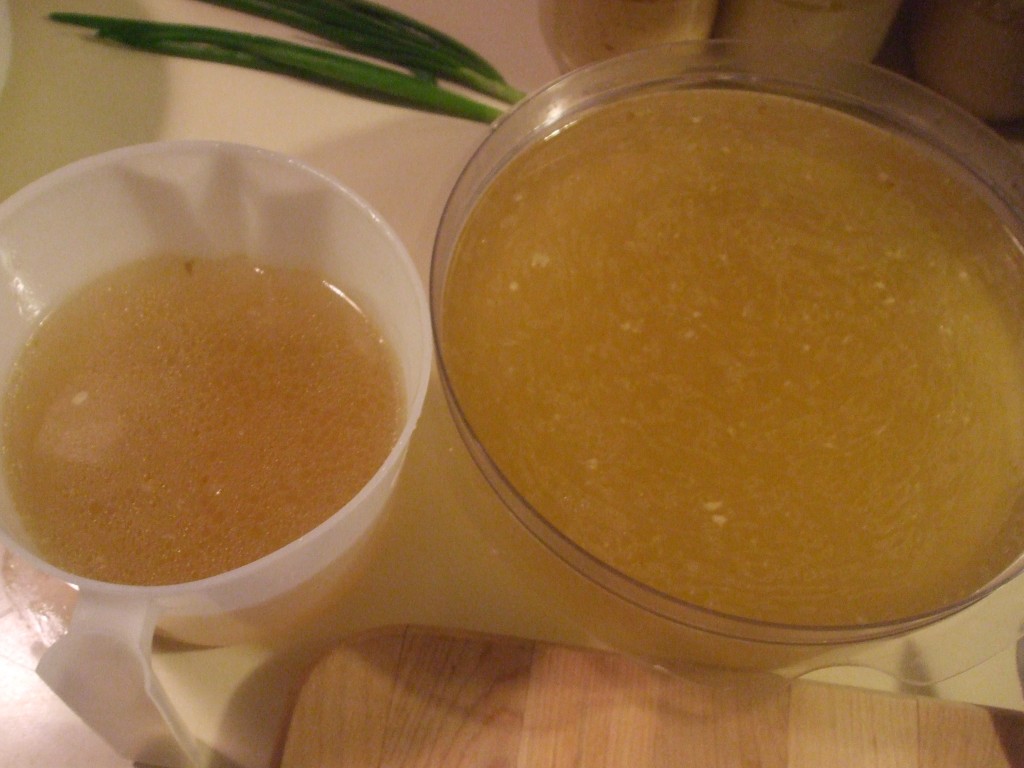 You can put the broth/stock in whatever container works for you. I use freezer bags, plastic bowls or mason jars. Measure it in convenient usable portions. That way when you need broth all you have to do is grab the size you need. I also freeze some in ice cube trays. After they freeze you can pop them into a larger container and use as needed.
Shared at these parties.