Chicken Salad
This post contains affiliate links. For more information, visit my disclosure page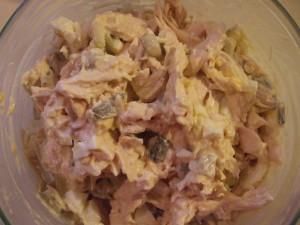 When I have l left-over chicken I usually make chicken salad for my husband to take for lunch the next day or two. It's really good and easy to make.
Chicken Salad
Leftover chicken (I used 2 left-over baked chicken breasts. I cleaned most of the breading of the chicken)
2 diced hard boiled eggs
1 diced pickle with a bit of pickle juice
1/4 cup diced onion
1/4 – 1/2 cup mayonnaise
First take the chicken off the bone.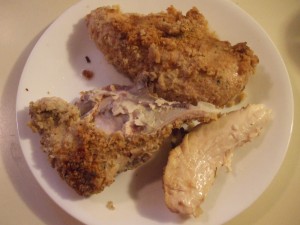 Break the chicken up into small bite size pieces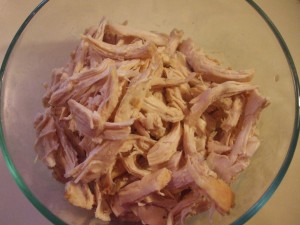 add  boiled eggs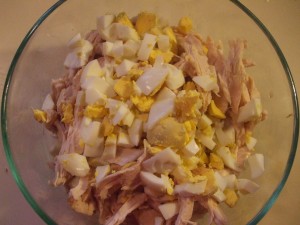 add pickle and pickle juice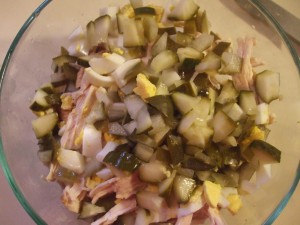 add onion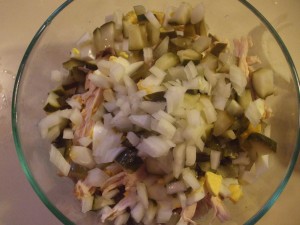 add mayonnaise and mix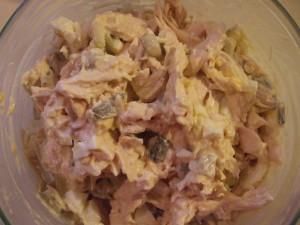 You can make a sandwich or I also like to eat it on crackers. 🙂