Banana Muffins with Cinnamon Crumb Topping
This post contains affiliate links. For more information, visit my disclosure page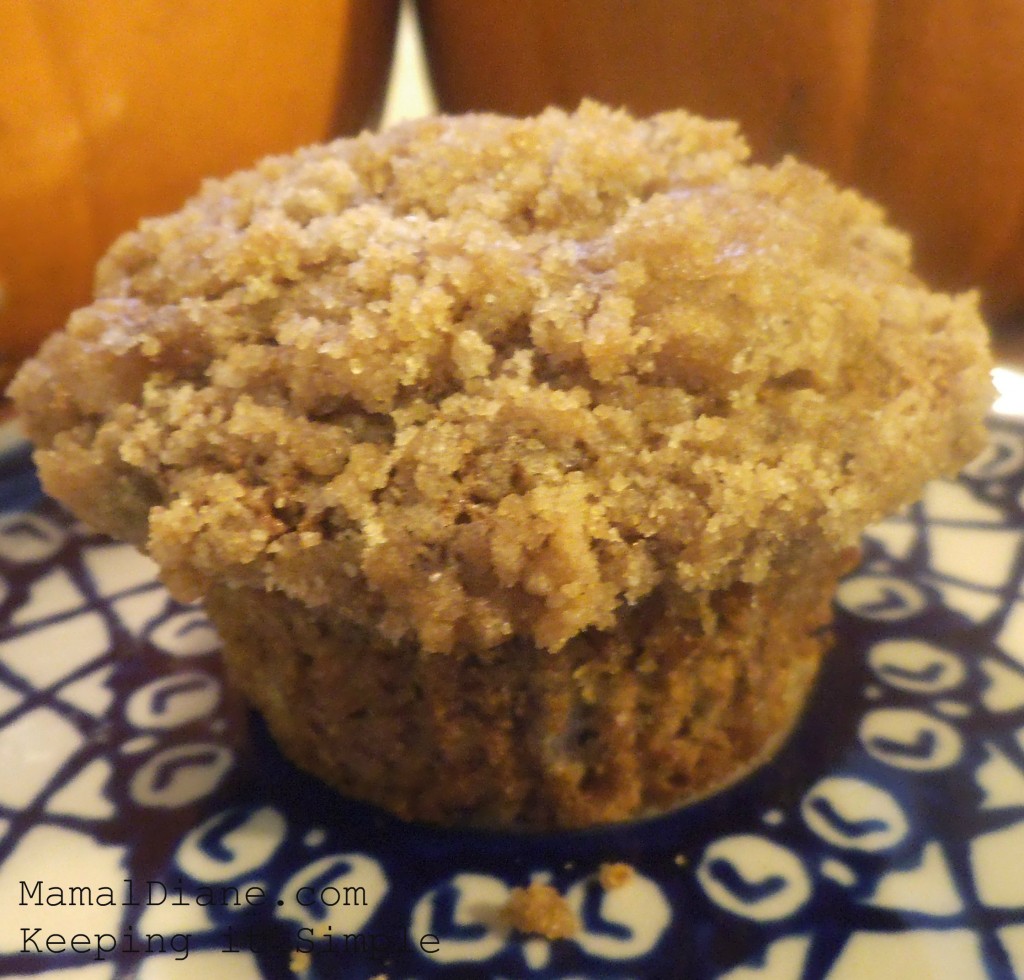 I've never been a big fan of banana muffins or breads, but I always seem to have a banana or two turning brown on my table. So I did a little Swagbucks searching and found this recipe at allrecipe. It adds a cinnamon sugar topping. I mean really, how can you go wrong adding cinnamon and sugar? I did my usual substituting using whole wheat flour and sucanat.
You'll need:
1 1/2 cups whole wheat flour
1 teaspoon baking soda
1 teaspoon baking powder
1/2 teaspoon salt 
3 bananas mashed
3/4 cup sucanat/sugar
1 large egg lightly beaten
1/3 cup butter melted
1/3 cup brown sugar packed
2 tablespoons flour
1/8 teaspoon ground cinnamon
1 tablespoon butter
In a large bowl combine the flour, baking soda, baking powder and salt.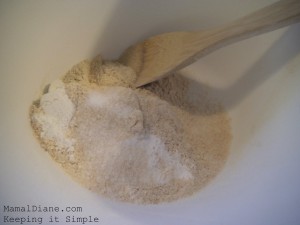 In another bowl mash (I use a potato masher) your bananas with sugar, eggs and melted butter.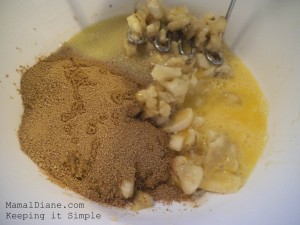 Combine all together in one bowl.
Spoon into paper lined or lightly sprayed with oil cupcake pan.
In a small bowl mix brown sugar, flour and butter with a fork until crumbly.
Top your muffins evenly. Bake in a 375 F oven for 18 – 20 minutes.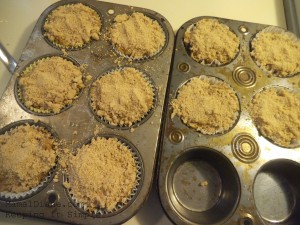 Delicious warm from the oven 🙂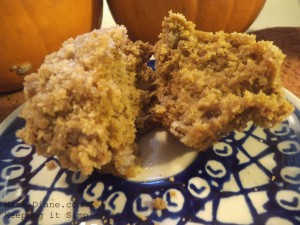 I share at these parties.