Applesauce Bread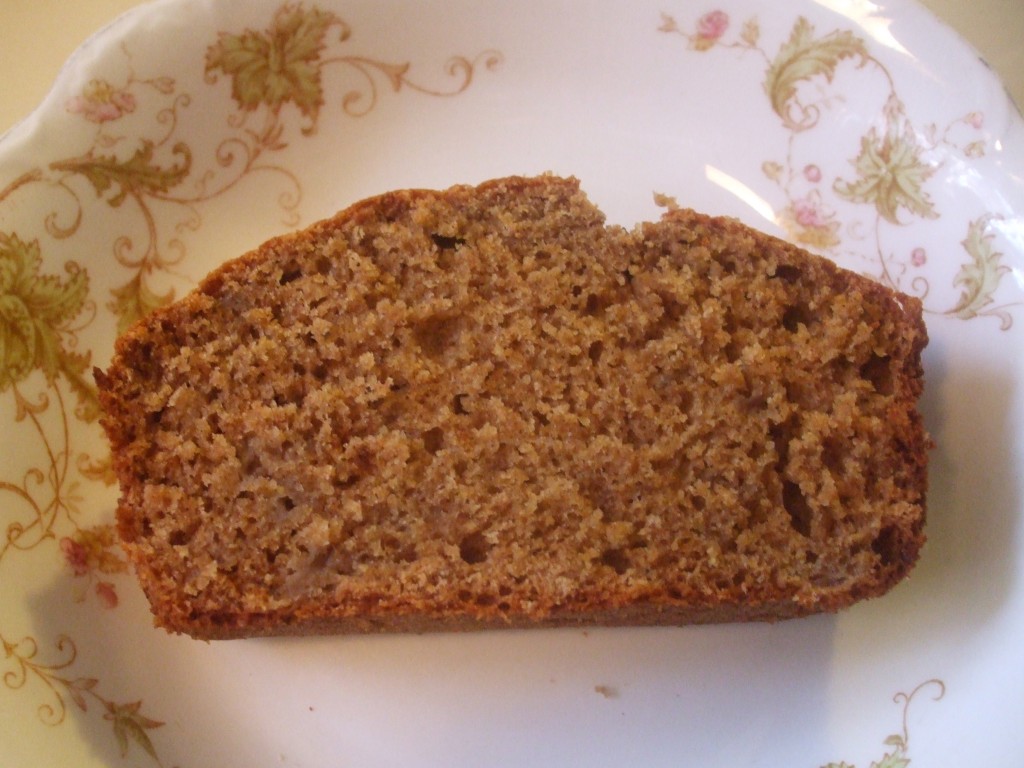 I love going to other peoples blogs and see what kinds of things they are cooking and crafting. The ideas are endless. It'a amazing how many talented women there are out there. It's so much fun being able to hook up with like minded people and learn all sorts of new things. That brings me to this recipe I found on Heavenly Homemaker. It is so easy to make and delicious. I have applesauce that I put up last fall and thought it would be great in this recipe. I did a few minor things different then the original recipe. A little more applesauce and cinnamon and cooked it 5 minutes less. I used a stone loaf pan so that may be why the time in shorter then the original recipe. It was quick and easy to make. My 92 year old Mom was back for seconds. Good old fashioned sweet bread. 🙂
Applesauce Bread
1 1/2 cups whole wheat flour
1/2 cup honey
1/2 teaspoon baking powder
1/2 teaspoon baking soda
1/4 teaspoon sea salt
2 teaspoon cinnamon
1/2 teaspoon nutmeg
1 cup applesauce
2 eggs
1/4 cup butter, melted
Mix the dry ingredients.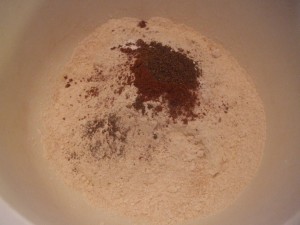 Make a well in the center and add the rest of the ingredients.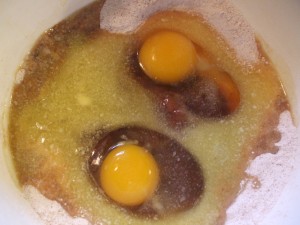 Stir well.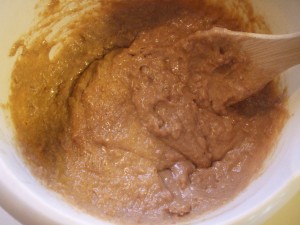 Pour into buttered pan.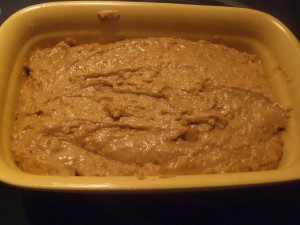 Bake at 350 degree F, for 40- 45 minutes or until a toothpick inserted in the middle of the loaf comes out clean.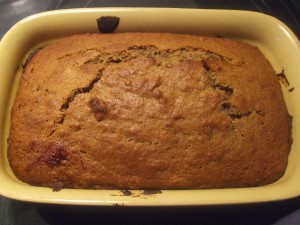 We ate it warm and the house smelled yummy.