Tuna Stuffed Peppers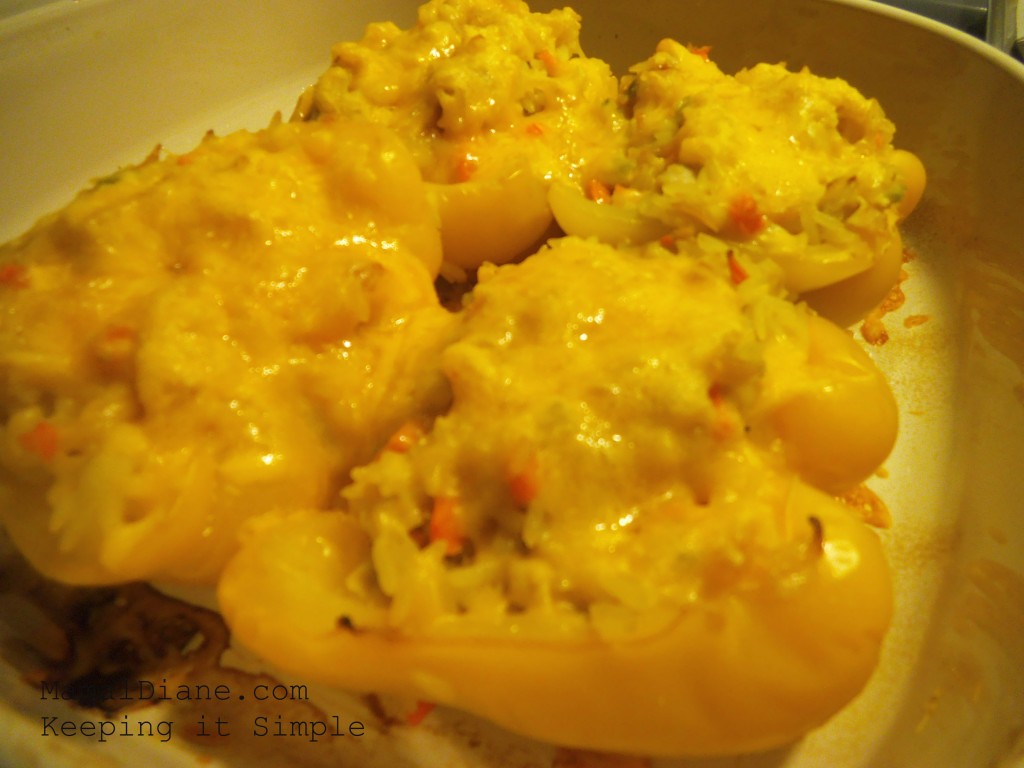 I shared with you in an earlier post how I have been swapping recipes with my oldest brother Jim. He is retired from tool making. He is really enjoying cooking. It's so much fun getting different ideas from him. He does most of the cooking now for him and his wife Sherri. He shared this recipe which he says is Sher's favorite. ( I think she would say that even if it wasn't, they have been married over 40 years and she wouldn't want to hurt his feelings. They are so cute together 🙂 ).
These tuna stuffed peppers are really delicious. I get canned tuna on sale for almost nothing and I also bought my peppers on clearance for $.40 each. There is always a coupon and sale for Zatarain's. This is a very economical meal. Easy to make on a busy week night.
You'll need:
4 yellow peppers
1 can tuna large (I used albacore in water)
2 clove garlic minced
1/3 cup carrots diced
1/3 cup celery diced
1/3 cup onion diced
1 box Zatarain's Rice Pilaf (cook as directed)
8 ounces cheddar cheese
olive oil
salt and pepper
Rinse your peppers and cut them in half. Clean out the seeds and discard them.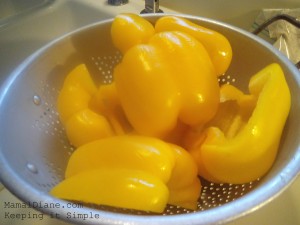 Plunge in boiling water for a couple minutes to make them tender. Drain and lay out in a baking dish open side up.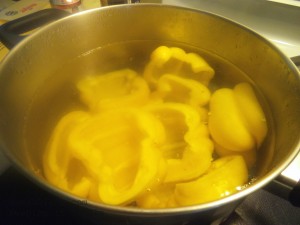 In a large fry pan saute in olive oil the onion, celery and carrots until tender.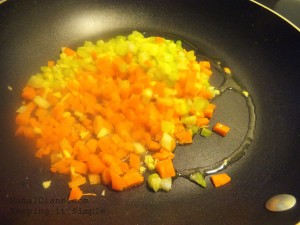 Cook box of Zatarain's rice pilaf as directed. Add sauteed vegetables and drained tuna during the last 5 minutes of rice pilaf simmer time. Salt and pepper to taste.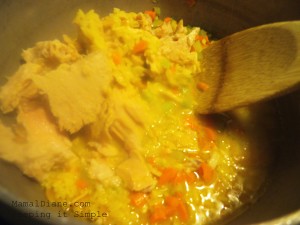 Fill peppers with tuna mixture. Bake at 350 F for 12 minutes.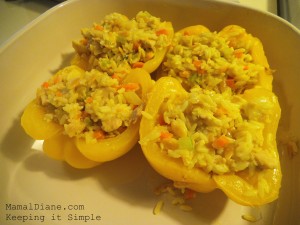 Remove from oven, sprinkle with cheese as much or a little as you prefer. Bake for 5 more minutes to melt the cheese.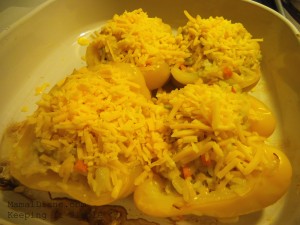 It's a complete meal in one pepper. Pretty too!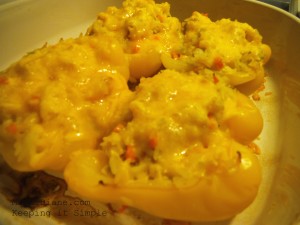 Enjoy!
I share at these parties.
Please follow and like us: