Simple White Icing
This post contains affiliate links. For more information, visit my disclosure page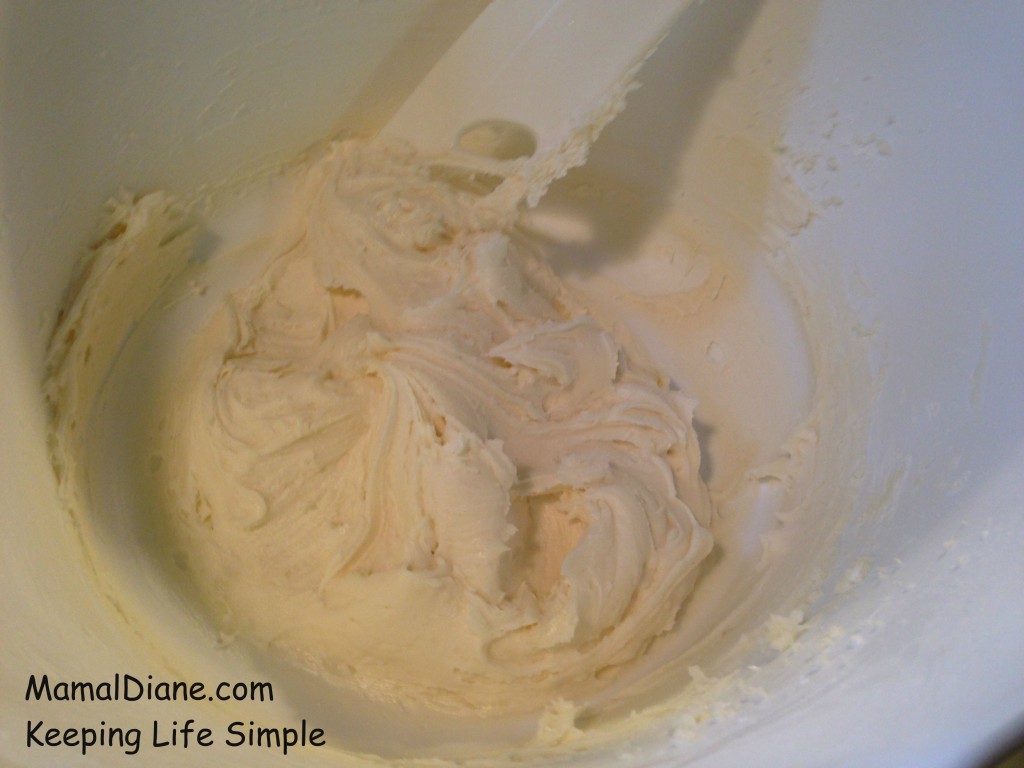 I am more of a cook then I am a baker. But…I have been trying to do more baking, especially with Katie because she loves to bake and decorate the goodies. She loves eating the icing, obviously she's my grand daughter 🙂 I received these cute cake forms from WholePort, they have some fantastic stuff! One is a carriage and the other is a house. Please remember I am a beginner but we thought they turned out pretty cute. You be the judge.
You'll need:
1/2 cup unsalted butter, softened
3 cups powdered sugar
1 teaspoon vanilla extract
2 – 3 Tbsp. milk
In a bowl beat butter with an electric mixer at medium to high speed until creamy. I have Snow White helping me make the icing.

Gradually beat in sugar until smooth.

Beat in vanilla and 2 Tbsp. milk, adding additional milk, if necessary, for desired consistency.

It's that easy. We used food coloring to make different colors to decorate our carriage and house cakes. They turned out pretty cute 🙂

 
 
I ordered some icing decorating tips from WholePort to do a better job the next time. Can't wait to start using them on my holiday cookies and cakes!
Happy Baking!
I share at these parties.