Oatmeal Applesauce Muffins with Chocolate Chips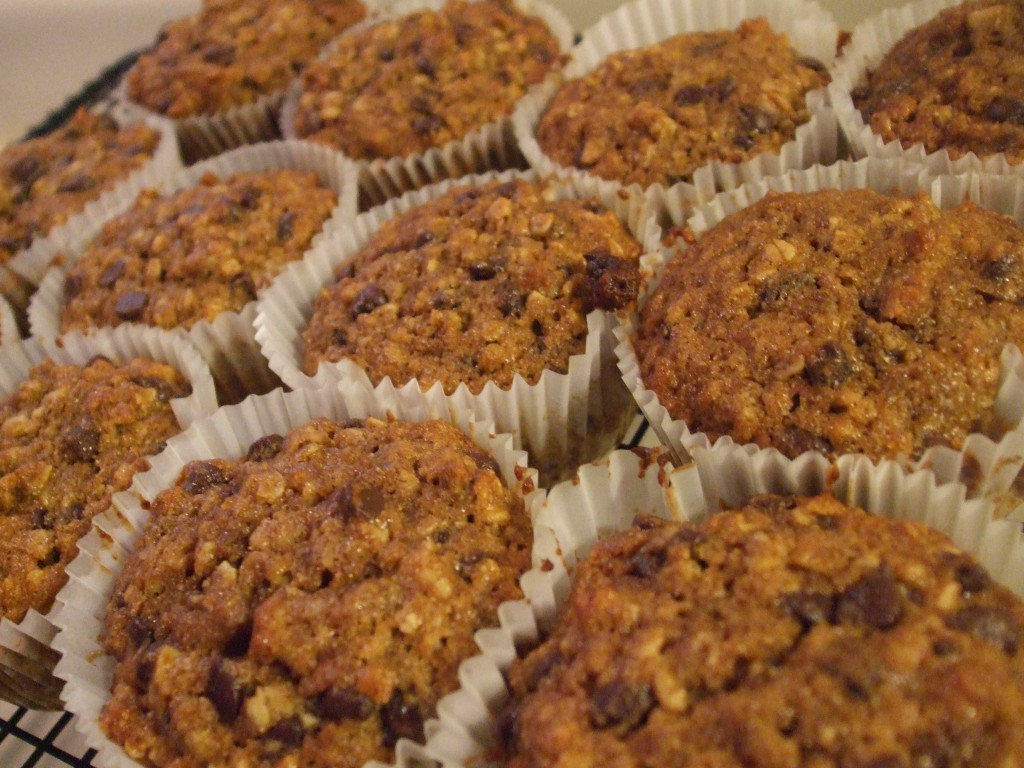 I was so excited when I came home from work yesterday because my chocolate chips came in the mail.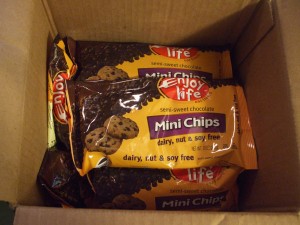 Chocolate always gets me excited. But this chocolate is special. It's supposed to be better for you. So since I am not going to give up chocolate I will at least try to choose healthier options. Wasn't sure what it was going to taste like. I was pleasantly surprised.The chips have a rich flavor and a creamy chocolate texture. You can go here to read more about them. The price is comparable to what you would pay for regular chocolate chips in the grocery store. These chocolate chips are:
Dairy, Nut Soy Free
Allergy Friendly – Free of the 8 Common Allergens
Certified Gluten-Free
Vegan
Made of evaporated cane juice, natural chocolate liquor (non-alcoholic), non-dairy cocoa butter. They are also made in a dedicated nut and gluten-free facility.
I am so excited to able to still enjoy chocolate chips but in a healthier way.
Katie and I looked for something to put the chips in and I found a recipe at A Taste of Home that I adapted or made healthy 😉 These muffins freeze well. I take them out one at a time as needed. They defrost in minutes or pop in microwave or toaster oven to warm up.
Before Katie and I could do anything we needed to mill some wheat berries. She's getting to be quite the expert.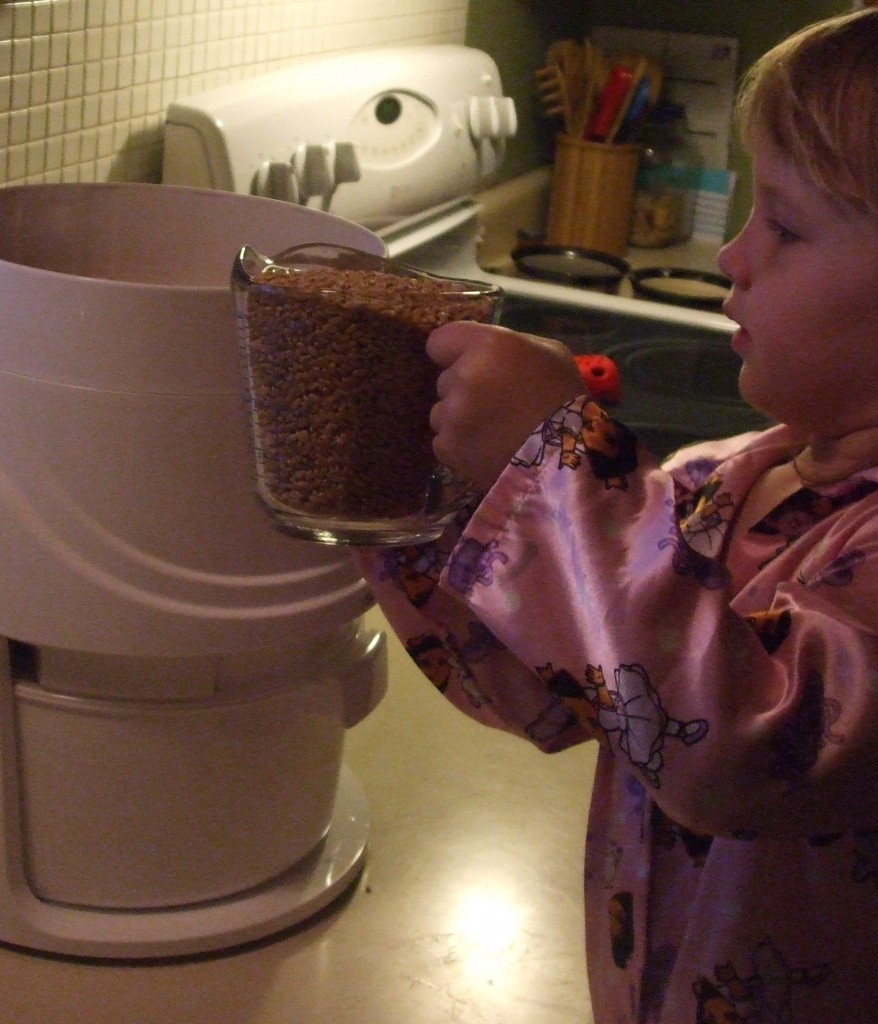 Here's what we decided to make:
Whole Wheat Oatmeal Applesauce Chocolate Chip Muffins
1/2 cup butter softened
3/4 cup sucanat or brown sugar
1 egg
1 cup whole wheat flour
1 tsp baking powder
1/4 tsp baking soda
1/2 tsp sea salt
3/4 cup applesauce, I used my homemade
1 cup oats, I used whole grain organic quick oats
1 cup semi sweet chocolate chips
In a large bowl cream butter and sugar.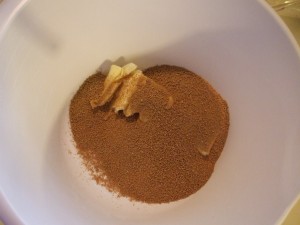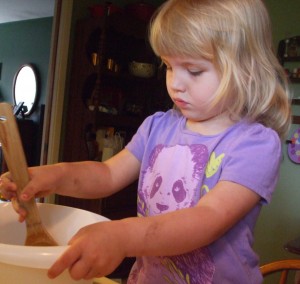 Beat in egg.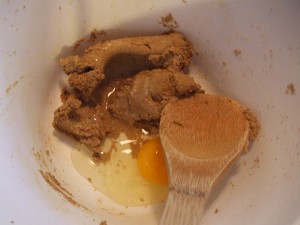 In another bowl mix flour, baking powder and baking soda.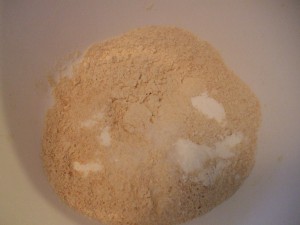 Add dry ingredients alternately with the applesauce to the creamed sugar and butter.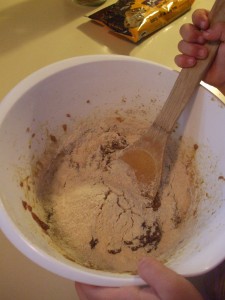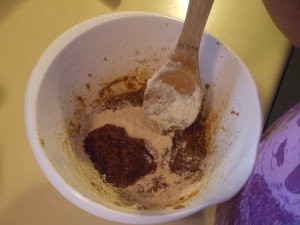 Mix in oatmeal.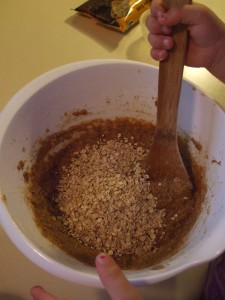 Mix in chocolate chips. I used Enjoy life chococlate chips.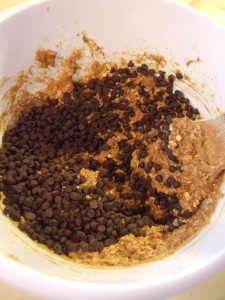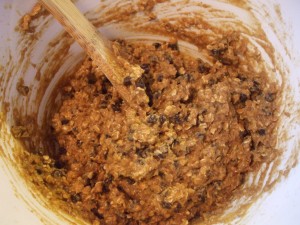 Preheat oven to 350 F. Fill greased or paper lined muffin tins 2/3 full. Bake for 22 – 25 minutes.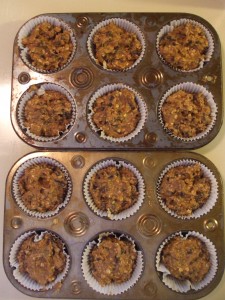 Cool on wire rack.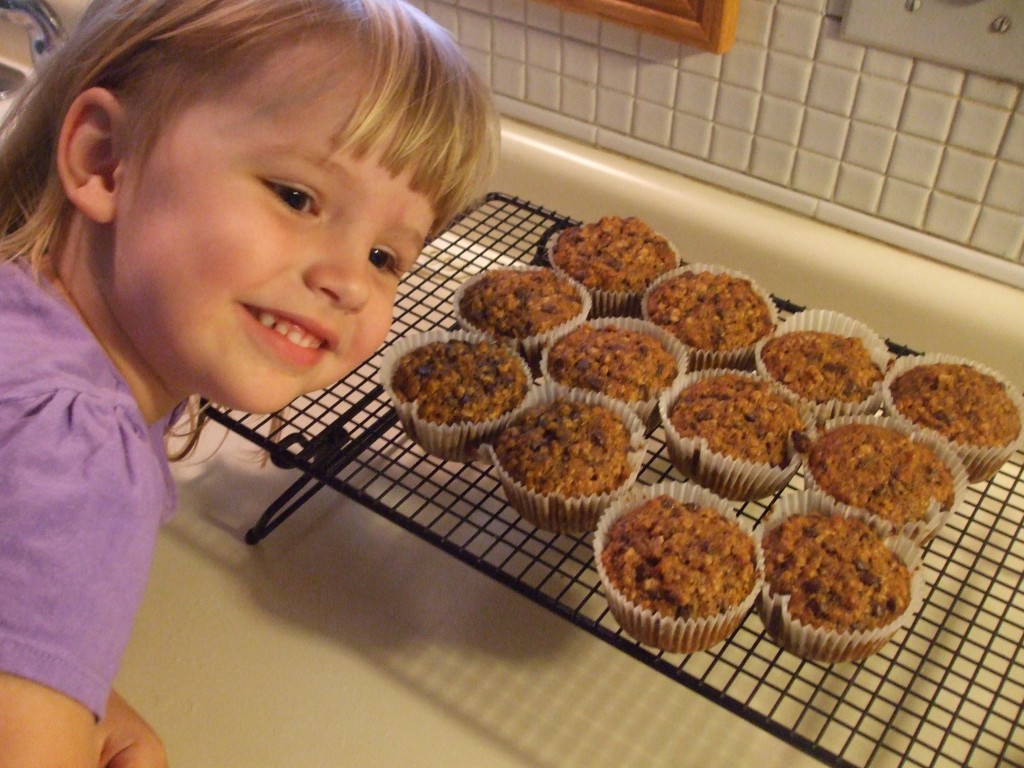 They turned out great. One thing I love about using whole grains it that they fill you up and they stick with you. I feel more satisfied when I eat whole grains. Never thought I would say that, but it's been my experience so far. Have you had the same experience?
Shared at: Frugally Sustainable, Linda's Lunacy , Lady Behind the Curtain , We are That Family , Kelly the Kitchen Kop , Our Simple farm , The Sassy Life , Momnivore's Dilemma , Bear Rabbit Bear , Miz Helen's Country Cottage , It's a Keeper , Life as Mom , Raising Mighty Arrows , Simple Lives Thurday , My Turn for Us , Happy Hour Projects , The Frugal Girls , Not Just a Housewife , Create with Joy , Michelle's Tasty Creations , Food Renegade , Little Becky Homecky , Rattlebridge Farm , Be Different Act Normal , Too Much ,Time , Flamingo Toes , Addicted to Recipes The Tablescaper , I Heart Nap Time . A Pinch of Joy , Like a Mustard Seed , Money Saving Mom , Talking Dollars and Cents . Talking Dollars and Cents , Pamela's Heavenly Treats , Mom's Test Kitchen