Chicken Fried Rice
This post contains affiliate links. For more information, visit my disclosure page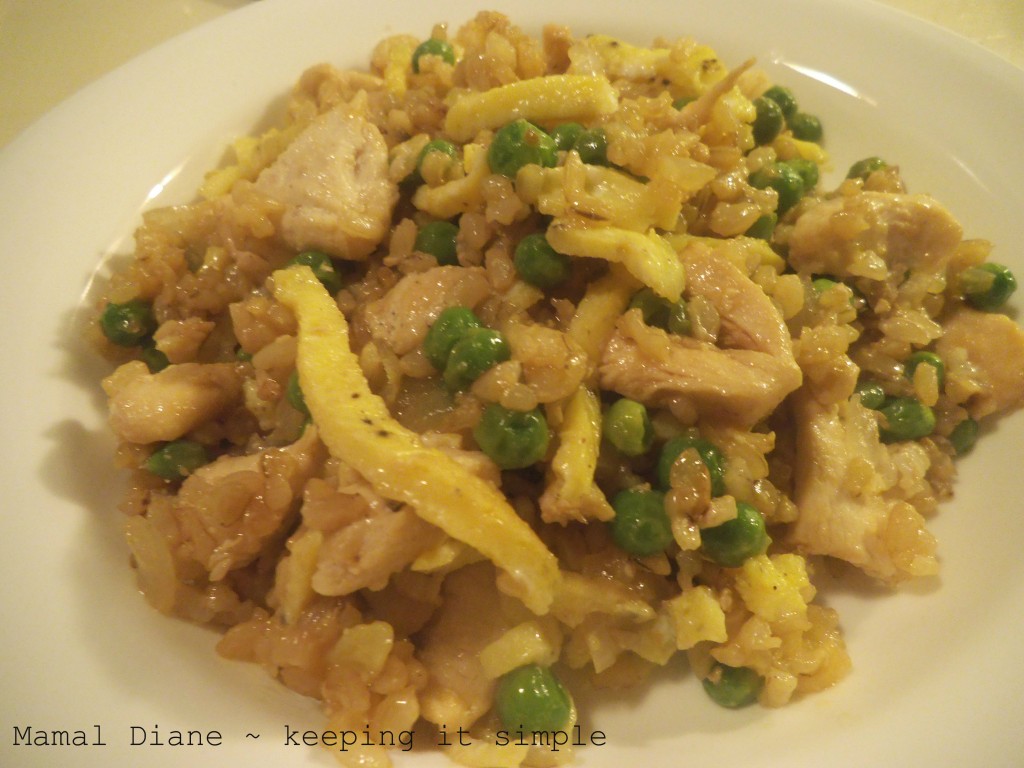 I'm a big fan of chicken fried rice. I order it when we get Chinese take out. Some time ago I started making my own because it's easy and so much more economical. I have to admit I am all about saving money and eating foods that promote good health. This seems to fit the bill. I don't use any more oil than necessary. So use your judgment on how much you need to use. It varies each time I make it.
You'll need:
3 large eggs whisked
3 boneless skinless chicken breasts cut into thin strips
2 tablespoon oil to coat chicken (I used expeller pressed coconut oil)
Oil for frying ( I used expeller-pressed coconut oil)
1 medium onion diced
3 cloves garlic minced
4 cups of cold cooked rice
1 cup peas or any other vegetables of your choice, I wanted peas. Green beans would be good or green onion, maybe carrots.
2 tablespoon soy sauce
fresh ground pepper
In a small bowl whisk your eggs together with some salt and pepper.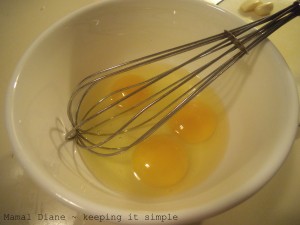 In a large skillet heat a little oil over medium heat add whisked eggs.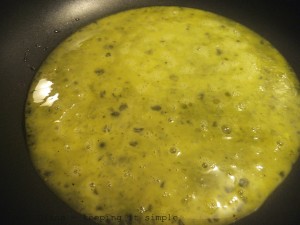 Let cook like an omelet but do not fold it. Flip and cook through. Remove from pan and let cool.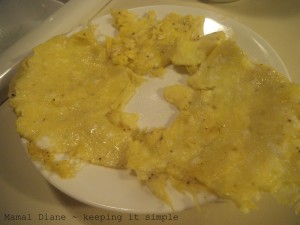 Fold and slice into thin strips.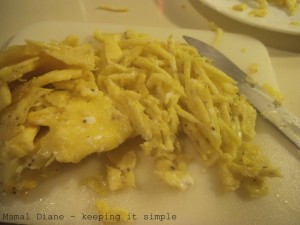 In a medium bowl coat chicken with 2 tablespoons of oil and season with salt and pepper. In your skillet heat, a small amount of oil over medium heat add thinly sliced chicken breasts. Cook until no longer pink.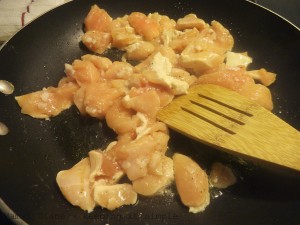 Add diced onion and garlic.  Cook another 2 – 3 minutes until softened.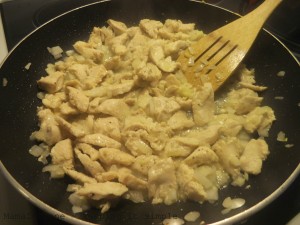 Add more oil if needed. Stir in cooked rice and in my case peas.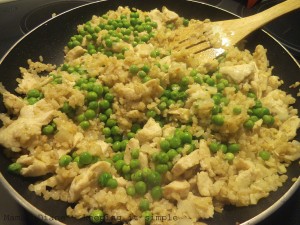 Heat through.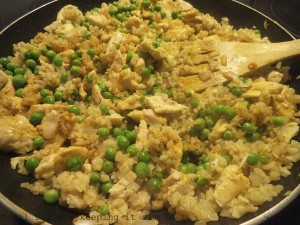 Remove from heat and stir in cooked egg.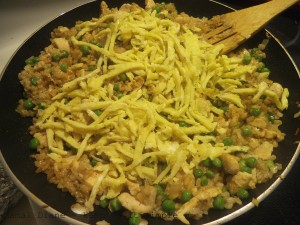 Top with soy sauce if you are so inclined.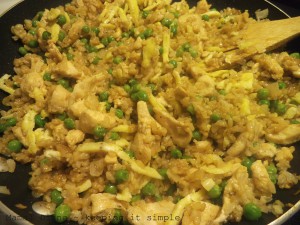 Eat! It's an easy recipe to whip up with what you have on hand. I like to have rice in my freezer all the time. What vegetables would you add to this dish?