Blueberry Cobbler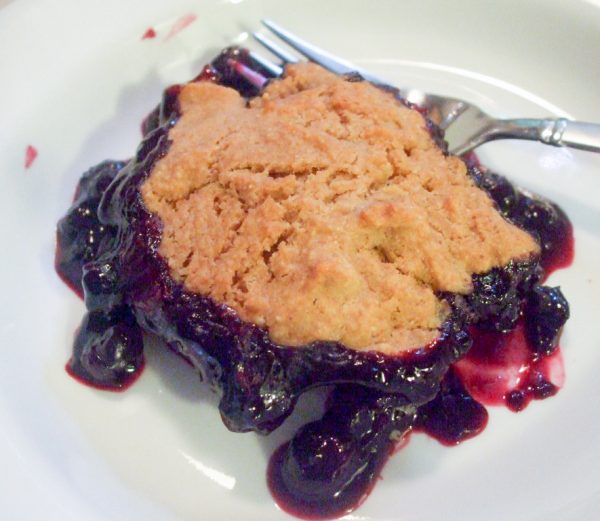 It's so great this time of year when all the berries are ripening. I especially like blueberries. They are so tasty and good for you. I eat them with yogurt and freeze them to make smoothies. I had never made cobbler with them so I thought I would look for a recipe and make with Katie today. Mom is with me this week so it's fun to make a sweet treat for her. Katie likes to help me take care of her great-grandma, especially baking sweets for her
I looked on the Internet for a recipe but found a simple one in my favorite Betty Crocker cookbook. I have had this cookbook for over 30 years and I have not been able to find a replacement. As you can see it's well used. I adapted the recipe using whole wheat flour, sucanat, and butter in replacement for all-purpose flour, sugar, and shortening.
You'll need:
1/2 cup sucanat
1 tablespoon cornstarch
4 cups fresh blueberries
1 teaspoon lemon juice
1 cup whole wheat flour
1 tablespoon sugar
1 1/2 teaspoon baking powder
1/2 teaspoon salt
3 tablespoons butter
1/2 cup milk
Mix 1/2 cup sucanat and cornstarch in medium saucepan. Smile Katie 🙂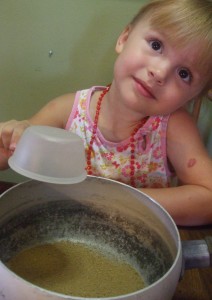 Stir in blueberries and lemon juice.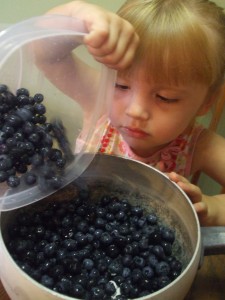 Cook, stirring constantly until mixture thickens and boils.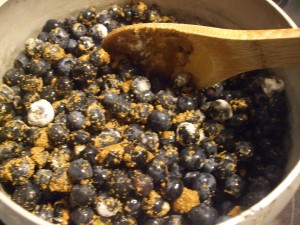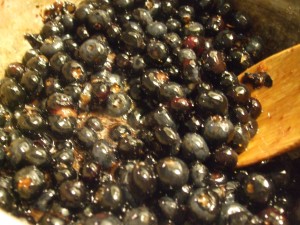 Boil and stir for 1 minute.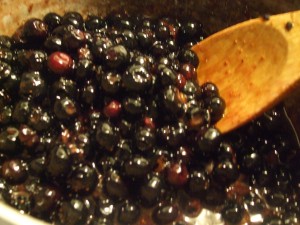 Pour mixture into ungreased 2-quart casserole dish.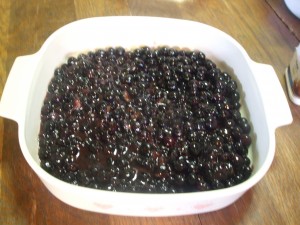 Keep blueberry mixture hot in oven while preparing biscuit topping.
Measure flour, baking powder, and salt into a bowl.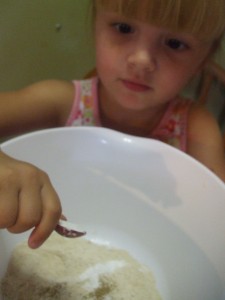 Add butter and milk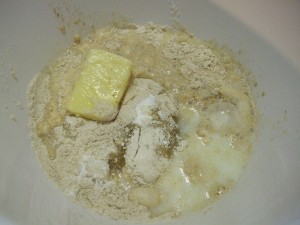 Cut in the butter and mix until dough holds together.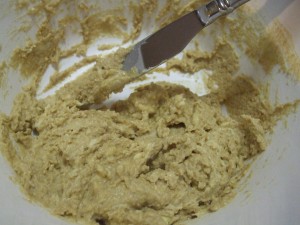 Drop dough by 6 spoonfuls over hot blueberry mixture.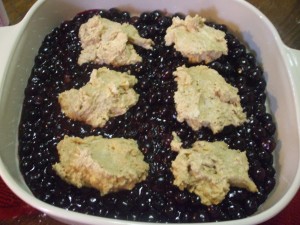 Bake at 400 F for 25 to 30 minutes or until biscuit topping is golden brown.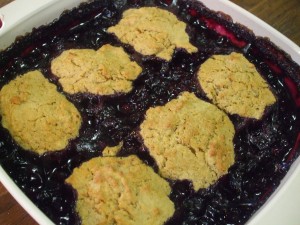 This was so good warm! Tyler ate a whole piece himself.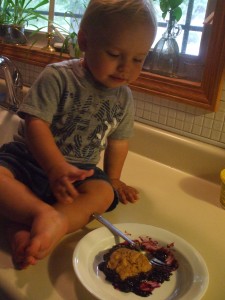 I would definitely make this again. It wasn't overly sweet which I like. You really taste the flavor of the blueberries. I think the next time I would spread the biscuit mixture around a bit more. Any variations in how you make with your cobbler?