Grilled Cheese and Bacon Sandwich for Grown-ups
My grand kids love grilled cheese and insist I make them one every time they come over which is often. Every once in awhile, I will make one for myself and my husband. One day he had an idea, a great idea, he has them every once in awhile :), make a Grilled Cheese and Bacon Sandwich for Grown-ups.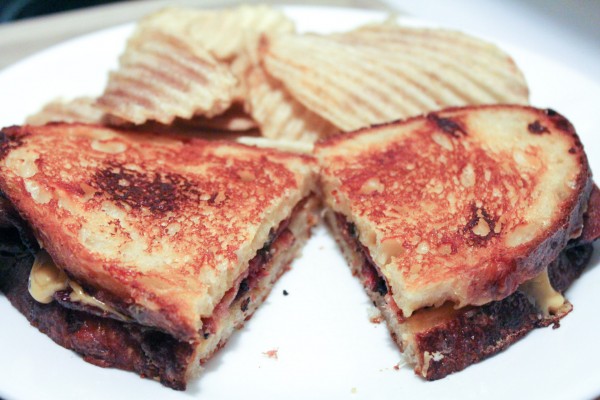 You'll need:
4 slices Asiago bread
4 slices thick sliced peppered bacon cooked
2 slices provolone cheese
2 slices American cheese
2 – 3 tablespoons butter softened
Cook the bacon, I cook mine to the simple way in the oven. You can check out how to do that here.
Butter one side of each slice of bread. Heat a large skillet or griddle up to medium heat. Place 2 slices of the buttered bread, buttered sides down. Next place one slice of each kind of cheese on the bread, next the bacon and last place the remaining two slices of bread butter side up on top of the bacon. Cook a few minutes or until nicely browned then turn carefully with a spatula.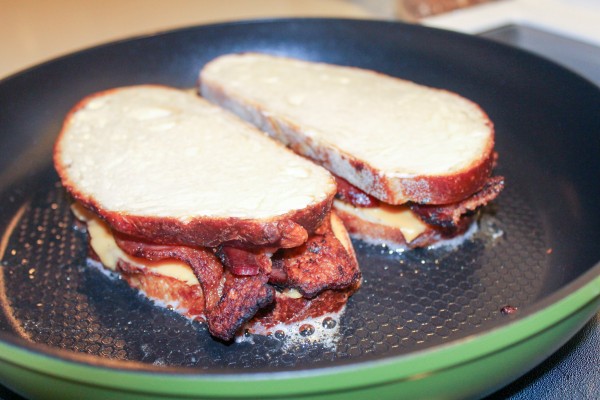 Cook for a few minutes or until crispy brown and the cheese is melted.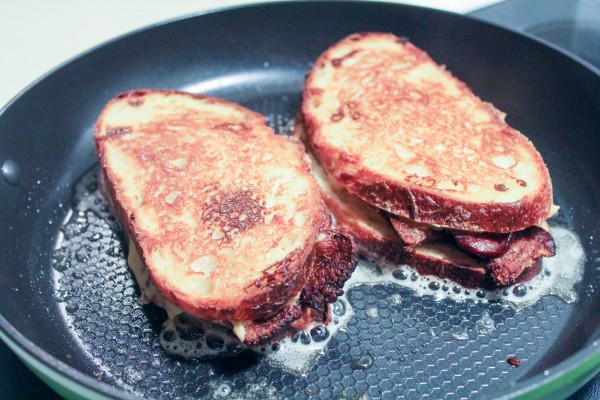 Slice and eat. Be careful with the first bite, the melted cheese can be very hot.
What ways do you make your sandwiches more for grown-ups?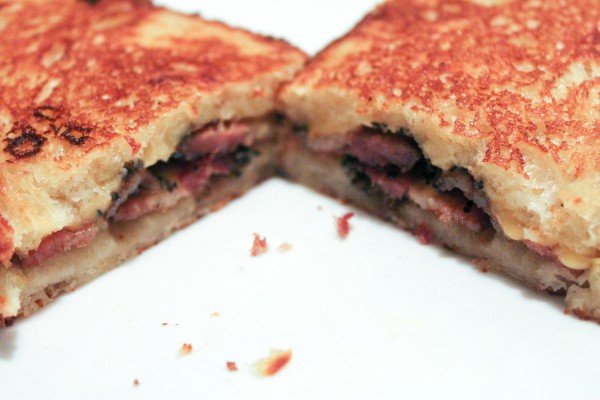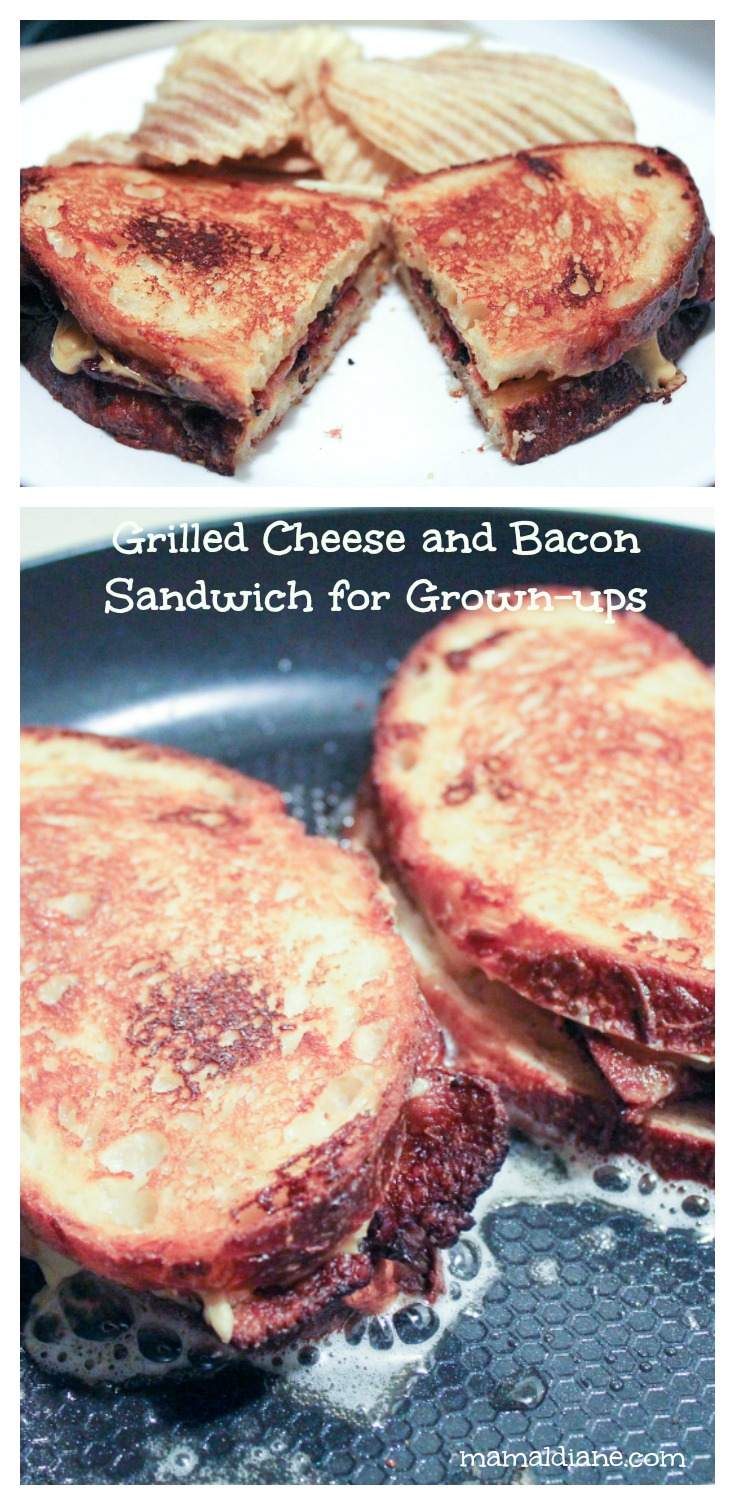 You may also like:
Tuna Salad Sandwich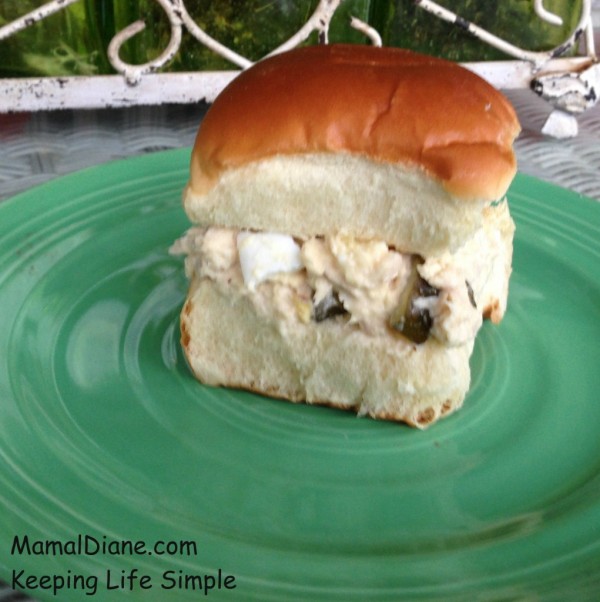 Please follow and like us: