Country Fried Steak
This post contains affiliate links. For more information, visit my disclosure page
I learned how to make this Country Fried Steak when I was 18 years old. I was working for an alarm company with several older women. We were locked into a building and monitoring alarm systems. We had a kitchen so every once in awhile one of the ladies would bring in all the fixings for a home cooked meal. This one lady could do some good down home cooking and she taught me how to make country fried steak. After I was married and had children I would make this and it became my daughter's favorite dish. So on Halloween she stayed for dinner with the kids and I made it with the kids help of course 🙂
You'll need:
6 cube steaks
8 Tablespoons butter
2 cups and 8 Tablespoons flour
4 cups milk
salt to taste
pepper to taste
Melt 2 tablespoons butter in a large skillet
In a shallow bowl mix 2 cups flour with salt and pepper. Katie had her Rapunzel costume on ready for beggars night.
Spider man aka Tyler was also helping out tonight.
Coat both sides of the meat with the flour.
Carefully place the floured meat into the fry pan with the melted butter.
Brown them over medium heat. Cook about 10 – 12  minutes.
Turn them over and brown the over side. Cook another 10 minutes. Adding more butter if needed.
After all the meat is cooked place on a platter. Add 4 Tablespoons of butter to the frying pan.
Slowly mix in the 8 tablespoons of flour with a fork. Bring to a bubbly boil stirring constantly.
Slowly add your 4 cups of milk.
Bring to a boil.
Put your meat into the gravy and heat it through.
I usually serve this with mashed potatoes and corn. It is so good 🙂
I link to these parties.
I'd like to invite you to join One Kings Lane, my favorite destination for top-brand & designer furniture, decor, art, gifts & vintage items up to 70% off. And there's a $15 credit waiting for you!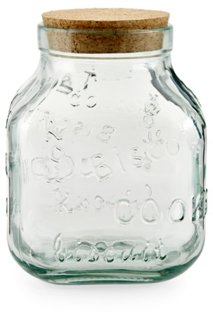 3-Tiered Canister, Large