Homemade Playdough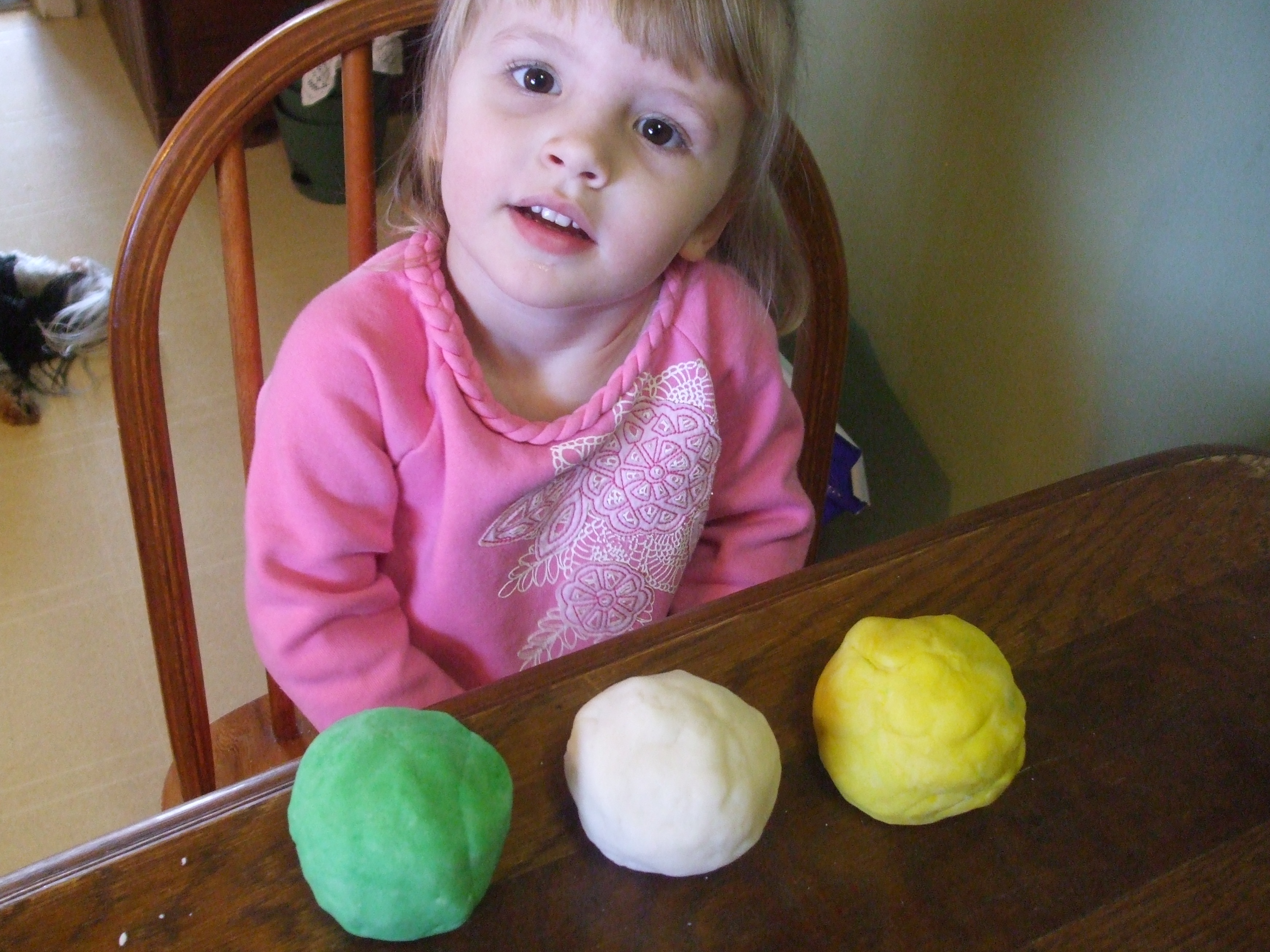 I have tried to make playdough at home before with no success. It was a terrible failure and the grand kids were so disappointed. That recipe did not have me heating the ingredients. I decided to look around and came across several different variations. I found this recipe on a blog and can't remember which one it was:(  (Sorry I can't give credit to the person).
It was a great success. I can't believe how nice the playdough turned out. Better then store bought. I only had 2 dye colors so we left one white.
Check out the recipe below!
Playdough

Print recipe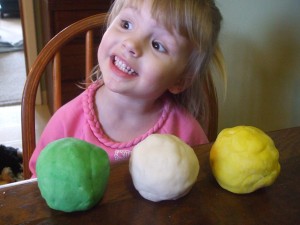 | | |
| --- | --- |
| Prep time | 10 minutes |
| Cook time | 20 minutes |
| Total time | 30 minutes |
Ingredients
2 cups all purpose white flour
2 cups warm water
1 cup salt
2 tablespoons vegetable oil
1 tablespoon cream of tartar (optional for improved elasticity)
food coloring (liquid, powder, unsweetened drink mix)
Directions
In a small sauce pan add flour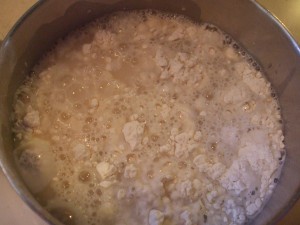 Add water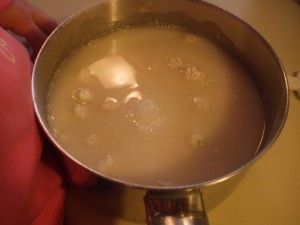 Add salt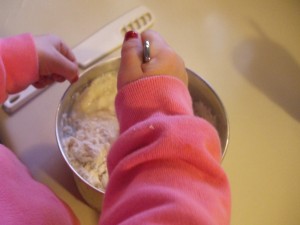 Stir together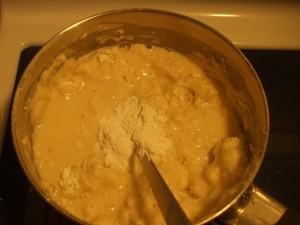 Add cream of tartar (optional)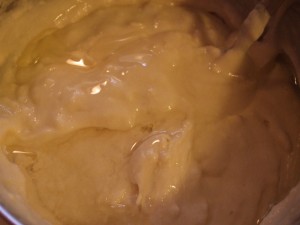 Add vegetable oil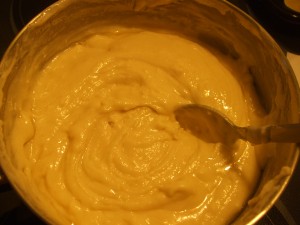 Mix together over low heat, stirring constantly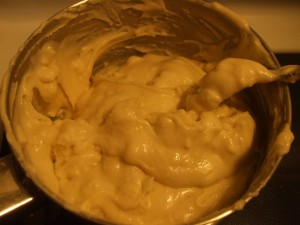 The mixture will slowly start to thicken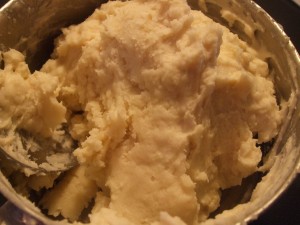 When it starts to resemble mashed potatoes and pulls away from the pan sides it's almost ready. keep heating and stirring it if it's still sticky
Let cool in pan
Knead with hands, roll into 3 balls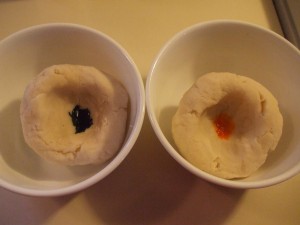 Add color in center and mix with your hands (I only had 2 colors to add)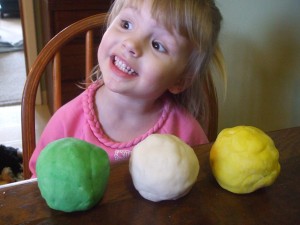 Keep in an air tight container
Shared on: Country Momma Cooks , A Pinch of Joy , Marvelously Messy , Cozy Home Scenes , Frugally Sustainable , Whole New Mom , Bear Rabbit Bear , We Are That Family , Money Saving Mom