Chuck Roast with Vegetables in the Slow Cooker
I had my little helpers with me for the day so I decided to put together a chuck roast in the slow cooker. This way  I can spend the rest of the day with the grandkids. This little lady likes to help me cook. She's a great little helper.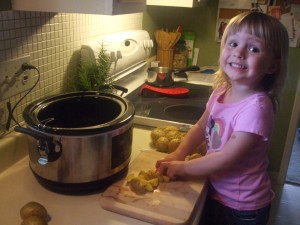 This little fella… well, he keeps me busy chasing him around. Everything's an adventure for him. He's Mamal's little man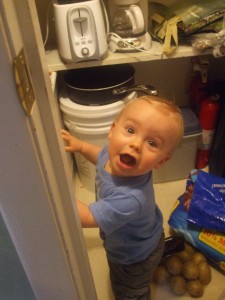 The last few days have been a little chilly so I made a chuck roast in the slow cooker. I included lots of vegetables. I make a big pot of it so we can eat it for a couple days. It's really good the second day. I used vegetables that I had frozen from the previous season. You can use frozen or fresh vegetables. Use what you have on hand. The tomatoes give it a nice flavor.
[gmc_recipe 3124]