The Lantern Fest 4 Ticket Giveaway!
I've always wanted to go to The Lantern Fest, and this year I am! Plus I'm offering you a giveaway!  Lantern Fest 4 Ticket Giveaway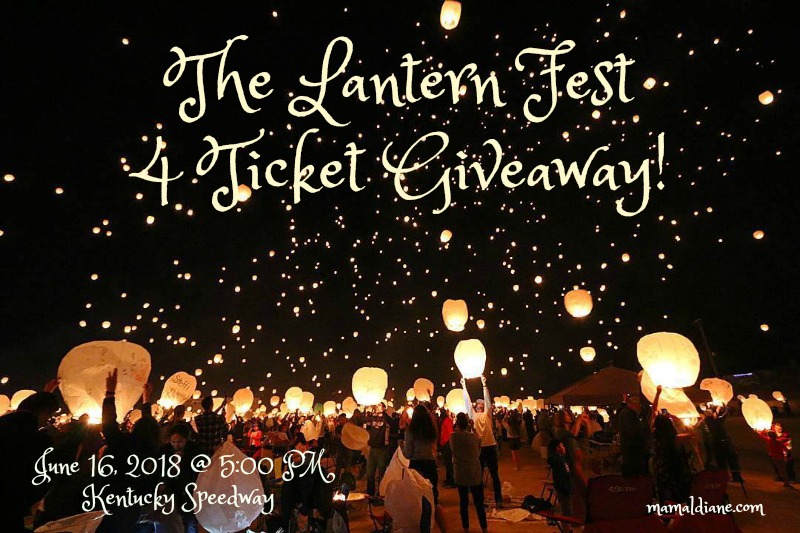 (Photo Credit: Cincinnati Lantern Fest @ Facebook)
This year the closest Lantern Fest will be at Kentucky Speedway on June 16 at 5 PM. They are giving me 4 Lantern Fest passes to give to you!
Historically lanterns have been used to symbolize good fortune, celebrate the life of a loved one, and many more ways. At The Lantern Fest, each ticket holder receives a lantern that they can personalize and decorate, when the time is right, we'll light the sky with our highest hopes,  our deepest regrets, and our happiest dreams! It looks like it's going to be a magical evening.
EVENT DAY INFORMATION:
Gates open at 5:00 pm. Sunset is at 8:45 pm and launch should take place around 9:50 pm.
Lanterns will fly when the sun goes down and the Fire Marshall gives approval. Be sure to arrive early enough to park, check-in and find a place to enjoy the event.
PARKING INFO:
ARRIVING: Don't forget to have $10 cash ready.
EXITING: You will be given a flyer when you park with a color on it. When the Lantern Fest host says your color it is your turn to leave. This will help the flow of the exiting traffic. While you are waiting enjoy the fire performance at the stage.
ADA: When you let the attendant know you would like ADA parking he/she will direct you.
THINGS TO BRING:
Blankets + chairs
Layers (sweaters, jackets) for the evening
Cash + cards for snacks + drinks
Your dancing shoes!
Snacks & Waters ok. NO coolers or alcohol. Bags are checked.
TICKET INCLUDES:
Lantern Pass: (1) lantern per ticket, a marker, and s'mores ingredients. 1 book of matches per party.
Kid's Pass: Access to face painters, balloon twisters, access to bounce houses, and a meet and greet with familiar princesses. (Artist & characters will be leaving at sunset)
Capture your lantern launch and festivities: use #lanternfest to be featured in our festival recaps! Follow us on Facebook and Instagram for festival inspiration: @lanternfest.
Enter the contest below! Good Luck!
Please follow and like us: