Take the #YogaPantChallenge with Depend® Active Fit Like I Did! & Giveaway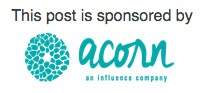 Here we are almost to the end of January, did you make any new years resolutions? Mine are to   increase my physical activity with more hikes and walks this year, I like to keep moving. I try not to let anything slow me down. But I can face the truth, I am growing older, it's a good thing, you know what they say "what's the alternative to growing older"? Yikes!
Unfortunately, as women, we can also have some unique challenges as our bodies age, especially after having children. You know what I mean, hot flashes, night sweats, we can also have bladder leakage. I mean seriously! Now when I have a cough I sometimes pee! Geez isn't that lovely? Ugh!  Thanks to Depend® Silhouette® Active Fit Briefs we don't have to let something like bladder leakage slow us down. We can live life uninterrupted.Yay!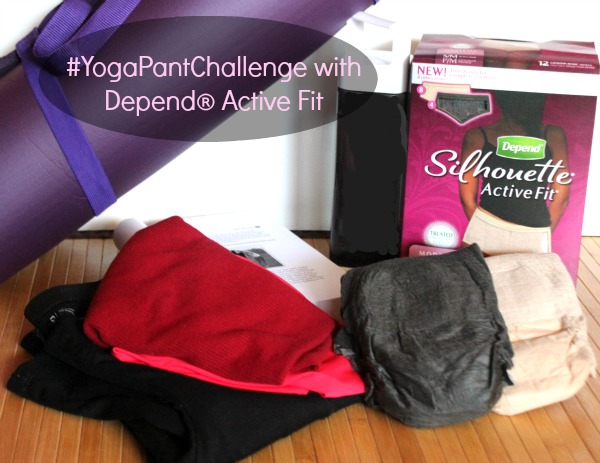 Now let me tell you all about these briefs. They are thin and have a cotton-like fabric that fits smoothly under your clothes. They come in two colors, black and beige and are available in sizes S/M, L/XL and of course, you get the trusted protection of  Depend®. And best of all they are available at your local Walmart.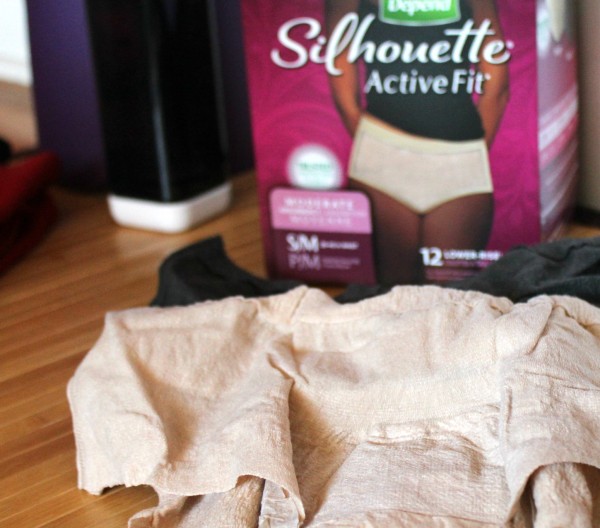 I was invited decided to take the #YogaPantChallenge. Have you heard about it? Sounds crazy but you'll get the idea. You take two pictures of your bum in yoga pants. In one picture you wear regular underwear under your yoga pants.  In another picture put the active fit briefs on under your yoga pants and again take a picture of you bum. Put them side by side and see if you or anyone else can tell the difference. Taking a picture of my bum was a little intimidating but what the heck, you only live once, right? So what do you think? Can you tell in which picture I am wearing the active fit briefs? My husband was helping me with the pictures, he said he enjoyed the work. 😉 He was amazed at how they blended so smoothly under the yoga pants.
Is it #1 or #2?
I have to say I was very surprised by the results. I thought for sure it would an easy guess. They are very comfortable. Honestly, they feel like cotton underwear.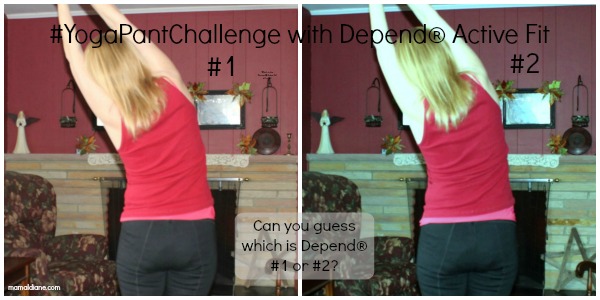 How about it, do you want to join the #YogaPantChallenge with Depend® Active Fit briefs? If so, post your photos on social media with #YogaPantChallenge.
Coupon —} Depend® Silhouette® Active Fit Briefs
For added fun Win one of 40 (FORTY) Walmart activewear gifts! It's easy! Click on the link below and follow the instructions. Good Luck!
Please follow and like us: