Stay Toasty Giveaway
This post contains affiliate links. For more information, visit my disclosure page
Happy Saturday! Today I have two pieces of good news I want to share with you.
The first news is about me, I haven't shared the news with many people yet. I'm so excited that I have to share the news with all of you.

Ever since I turned sixty last August I've made up my mind that it's time to fulfill a big dream. My quest for more knowledge is taking a more formal approach. I've started college two weeks ago and I am studying for a degree in Multimedia Journalism. What I want to share with you is it is never to late to fulfill your dreams. Even at my age.
The second news is about you. How would you like to win $50 and a gorgeous new Gourmet Toaster? You could win one because it's giveaway time at Katherines Corner!
Please do not put money in a toaster, it is for graphic purposes only. 🤔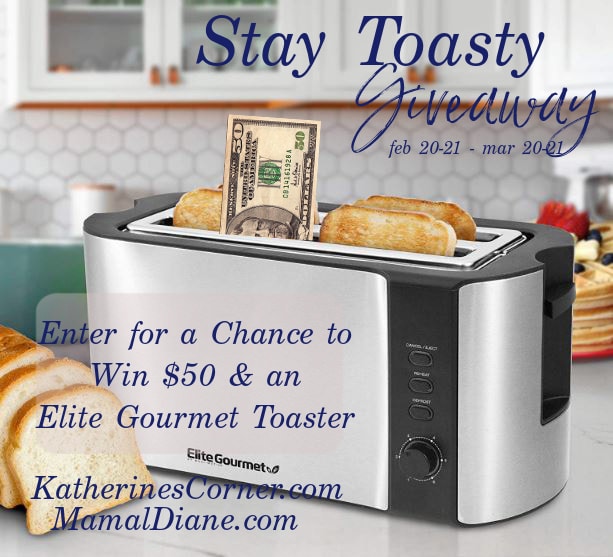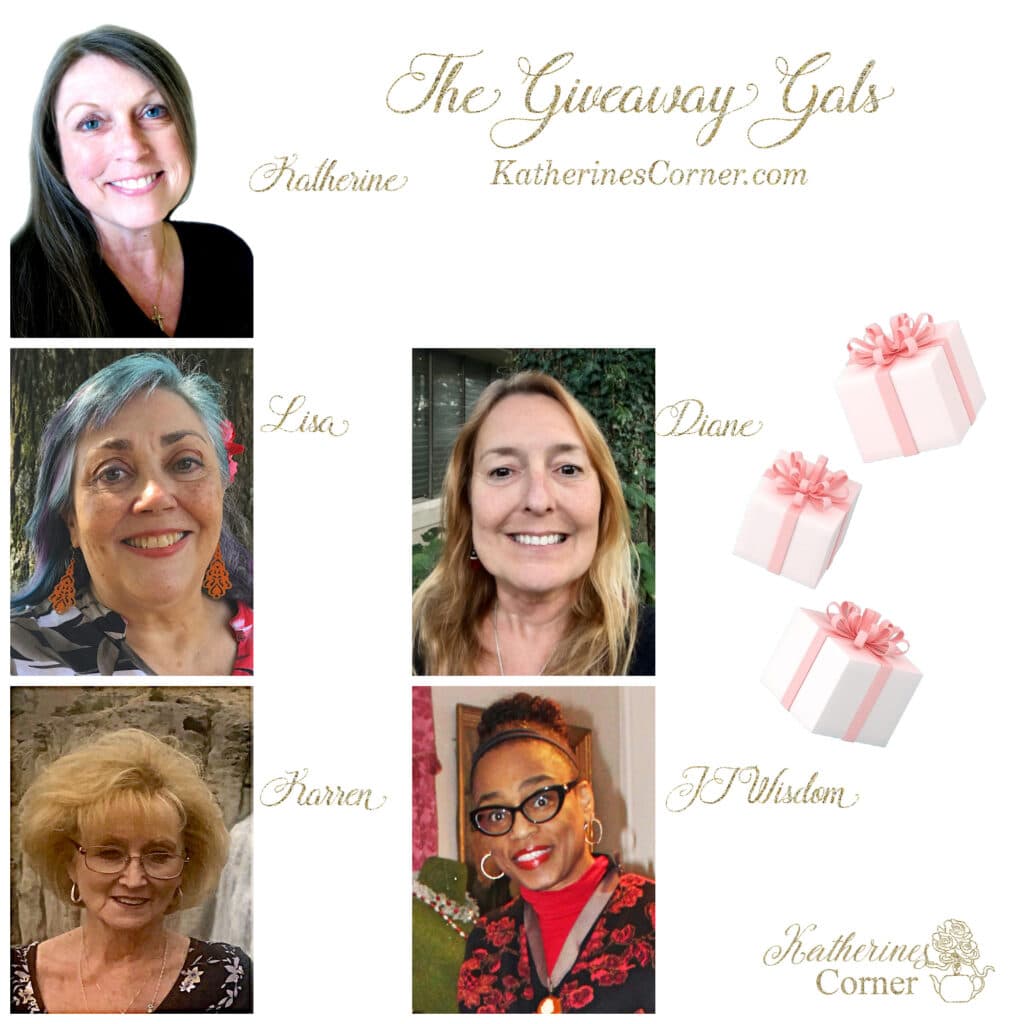 Please remember to subscribe and follow Katherine, her sponsor and all her hostesses so you can earn all of your entry opportunities
.• Katherine – Katherines Corner
• Lisa- Casa Bouquet
• Karren- Oh My Heartsie Girl
•Diane- Mamal Diane
• JT Wisdom- Bubbling with Elegance and Grace
To enter please log into the entry form using your email address.
Have fun and Good Luck in the Giveaway!