Make the Switch to Whole Grains with #Roman_Meal Bread
"I participated in an Influencer Activation on behalf of Mom Central Consulting for Roman Meal. I received product samples to facilitate my review and a promotional item to thank me for participating."

September is Whole Grains month. Today I am going to help you Make the Switch to Whole Grains with Roman Meal Bread. Plus show you how to make the perfect Peanut Butter and Jelly Sandwich. One serving of Roman Meal bread (two slices) has 21 grams of whole grains – more than 40% of the recommended daily value of whole grains. The USDA recommends 48 grams of whole grains per day. I love the texture and taste of whole grain bread. I used to only eat white bread but not anymore. I found out it's an empty food, no value to our bodies.
Roman Meal whole grain bread is made from a sweet and soft whole grain blend of whole wheat, whole rye, wheat bran, wheat germ and flax meal, with hints of honey and molasses. I mill my own whole wheat flour for baking but don't like making sandwiches out of my bread. I like a lighter bread when I eat a sandwich. I get that with Roman Meal bread. It  tastes like fresh home baked bread because they use over 90 regional bakeries across the United States to deliver freshly baked bread to your local grocery store. And because of these partnerships, Roman Meal bread is never frozen and shipped long distances. That means fresh baked taste. 🙂
Roman Meal bread is a good source of vitamin D and fiber and an excellent source of calcium. Whole grains help with digestion and weight management. I could tell a difference after eating whole grains for a couple months in my waistline. Whole grain intake may also reduce the risk of heart disease. Visit their Roman Meal website to learn more. You can also sign up for their newsletter for the latest news and get a $1.00 off  coupon towards your next Roman Meal purchase.
This may sound strange but I eat a Peanut Butter and Jelly sandwich almost everyday for lunch. I have been doing this for many years. I am going to show you how to make the perfect Peanut Butter and Jelly sandwich. I like my bread as fresh as can be so I keep mine in the freezer until I want a couple  of slices. That's the trick. It's easy to spread peanut butter and jelly on frozen bread, You can get it even and you don't tear your bread. 🙂 It's all about peanut butter and jelly, the ratio has to be just right.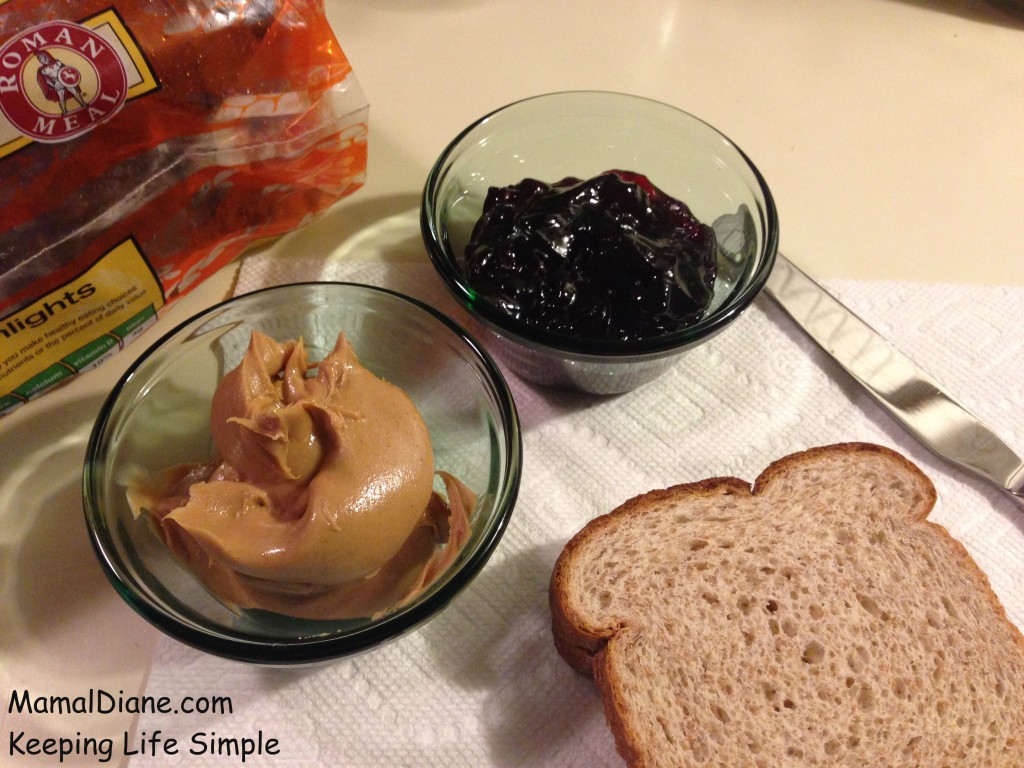 You'll need:
2 slices of frozen Roman Meal bread
peanut butter
jelly
Spread an even layer of peanut butter on one side of one slice of bread. Spread an even layer of jelly on one side of the second slice of bread. It spreads so much easier onto frozen bread. It will thaw out in a few minutes and you're ready to enjoy.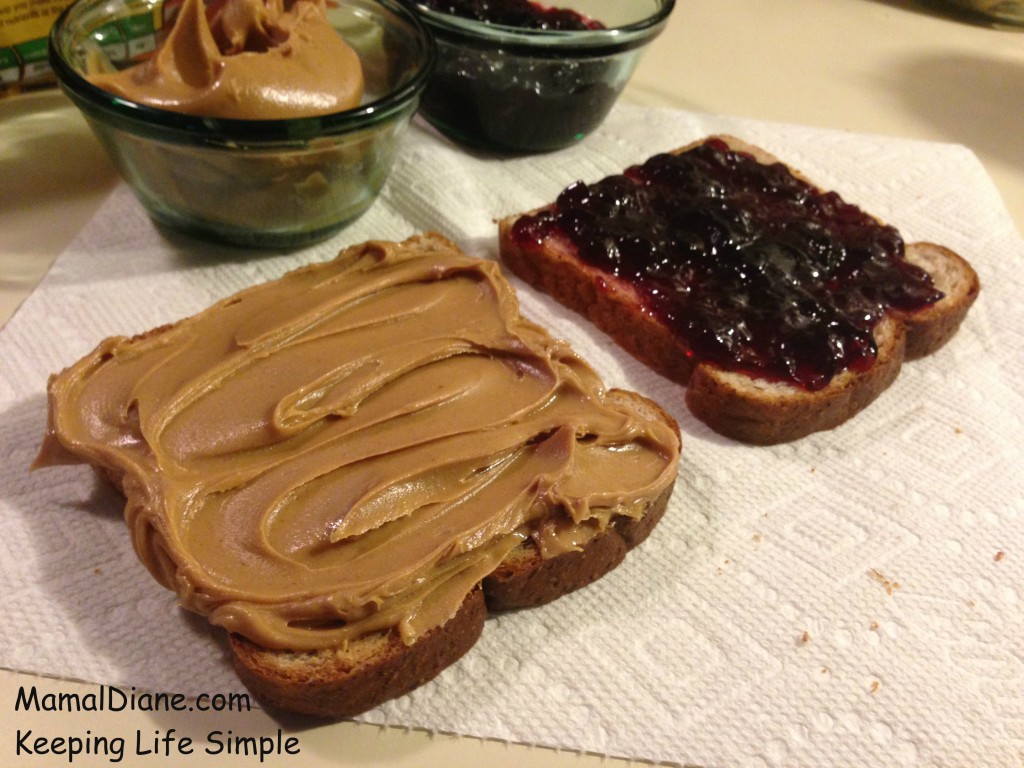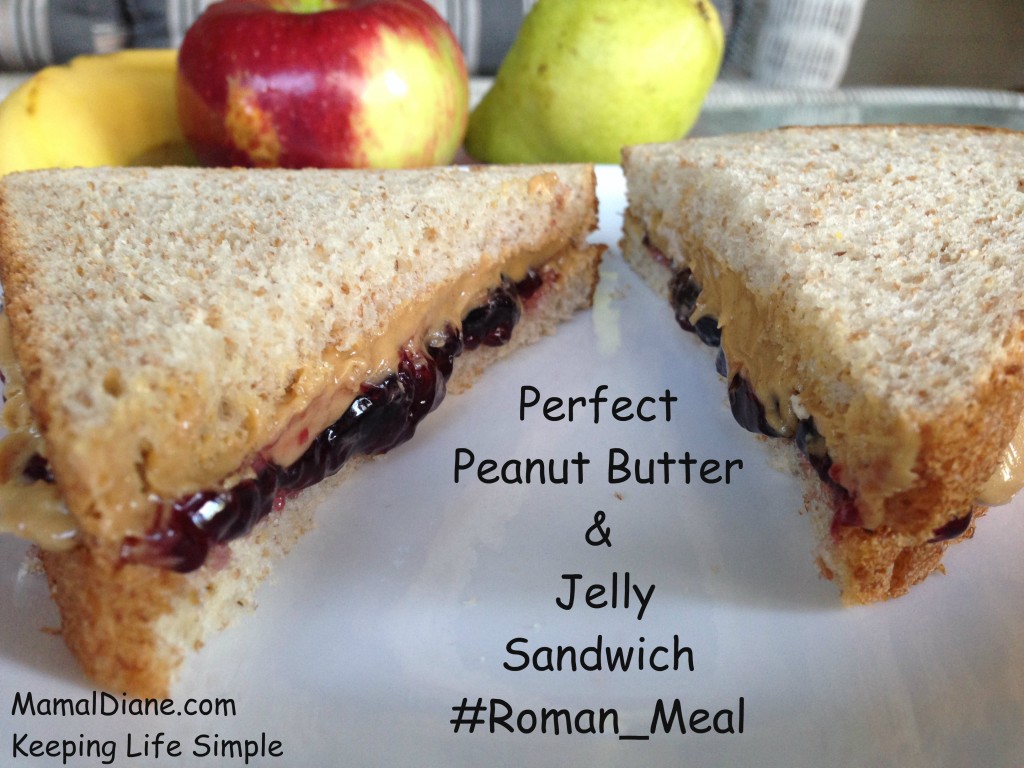 Since September is Whole Grains month Roman Meal is giving you a chance to win $25,000 with their Baked Fresh Sweepstakes. Some will win free bread coupons. Everyone gets a $1.00 off coupon. Isn't that sweet?

And if that's not enough they are also sponsoring a giveaway on MamalDiane.com so you can have another chance to win some free bread!
It's easy to enter. Either like them on Facebook and/or follow them on Twitter for easy entries. You can also subscribe to their newsletter for an entry.
Please follow and like us: