John Wayne Saddles up for INSP in July & a $100 Product Giveaway!
This post is in partnership with the INSP Network.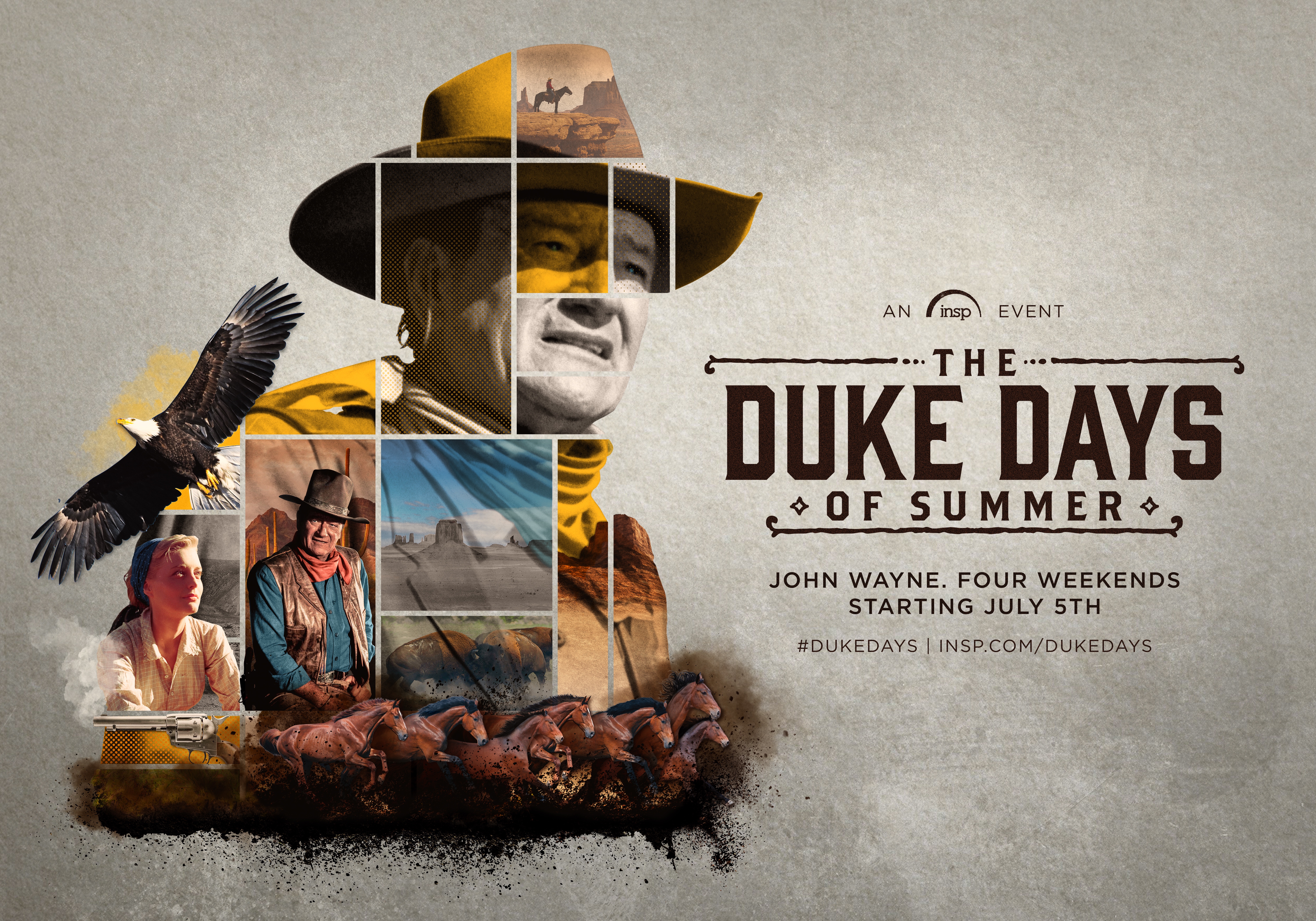 My Dad was a big fan of Westerns and John Wayne. Since we only had one television I grew up watching a wide variety of programs, especially westerns. I still enjoy watching The Duke's old movies, except now I watch them with my husband instead of my dad. We have fun trying to identify all the actors who became stars in each film.
Lazy Days of Summer?
Not When the Duke Is in Town!
John Wayne ramps up the Western action on INSP every weekend for the entire month of July. So crank up the AC, get your snacks in order, and get ready to ride with The Duke.
Tune in to see fan favorite films, which include:
3 Godfathers
Angel and the Badman
Big Jake
El Dorado
McLintock
Rio Bravo
Rio Lobo
Rooster Cogburn
The Shootist
INSP EXCLUSIVE – Cahill, United States Marshall
This special programming event began with the 1971 classic Big Jake, which was aired on INSP on Friday, July 5 at 9 PM ET.
For the complete lineup, click here.
INSP is available nationwide to more than 78M households via Dish Network (channel 259), DirecTV (channel 364), Verizon FiOS (channel 286), AT&T U-verse (channel 564) and more than 2,800 cable systems –
INSP is also offering one of Mamal Diane readers a chance to win $100 to spend at JohnWayne.com.
They offer all sorts of cool stuff, Cutting Board, Cast Iron Skillet, T-shirts, caps, and even blankets… I could go on and on but instead, why don't you check it out for yourself. Seriously cool stuff for any John Wayne fans.
Enter below and Good Luck!