Happy Day $100 Giveaway!
This post contains affiliate links. For more information, visit my disclosure page
I've been enjoying the warm, sunny, summer days outside in the garden, or on very hot days in the pool with my grandkids. This makes me happy. So I want to spread the happiness with you by having another GIVEAWAY!
The money just keeps coming with another monthly giveaway at Katherines Corner and I'm co-hosting the Happy Day Giveaway! Enter for a chance to win $100 Amazon Gift Card!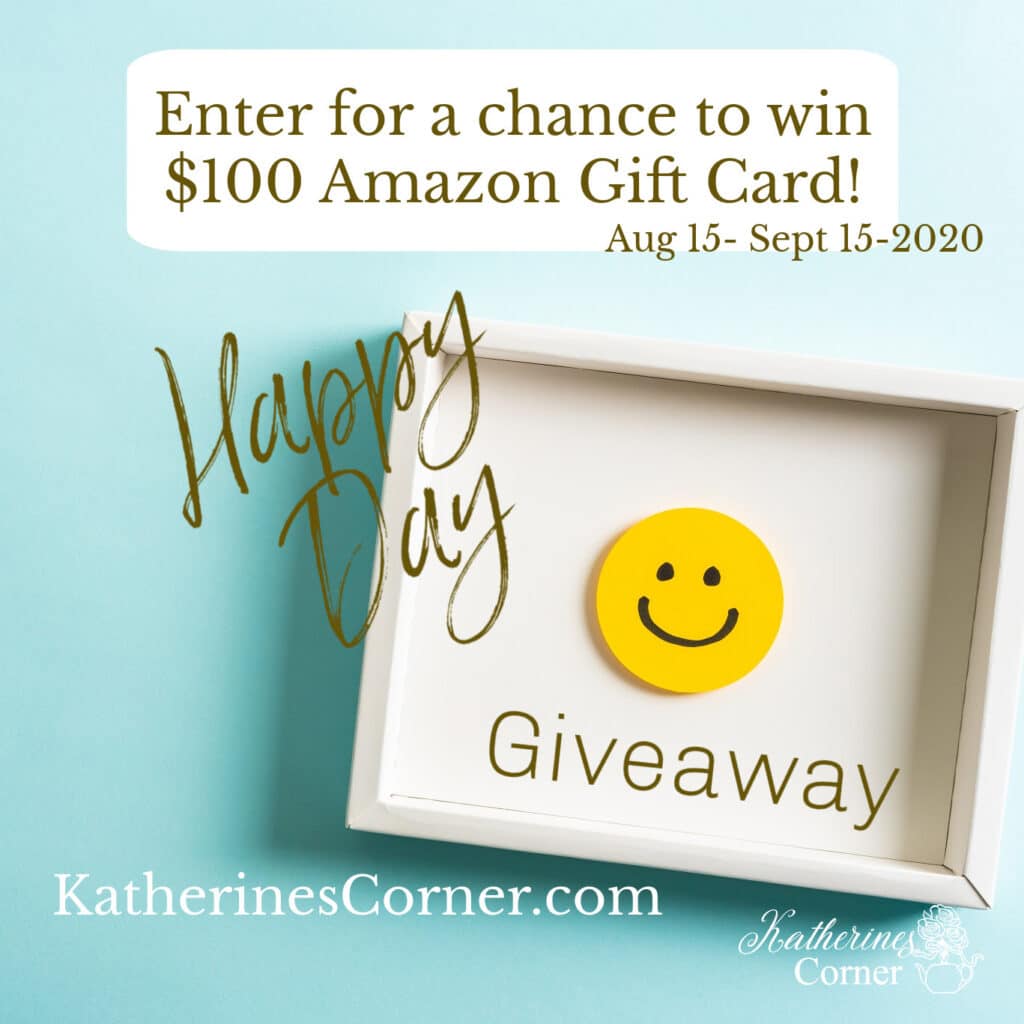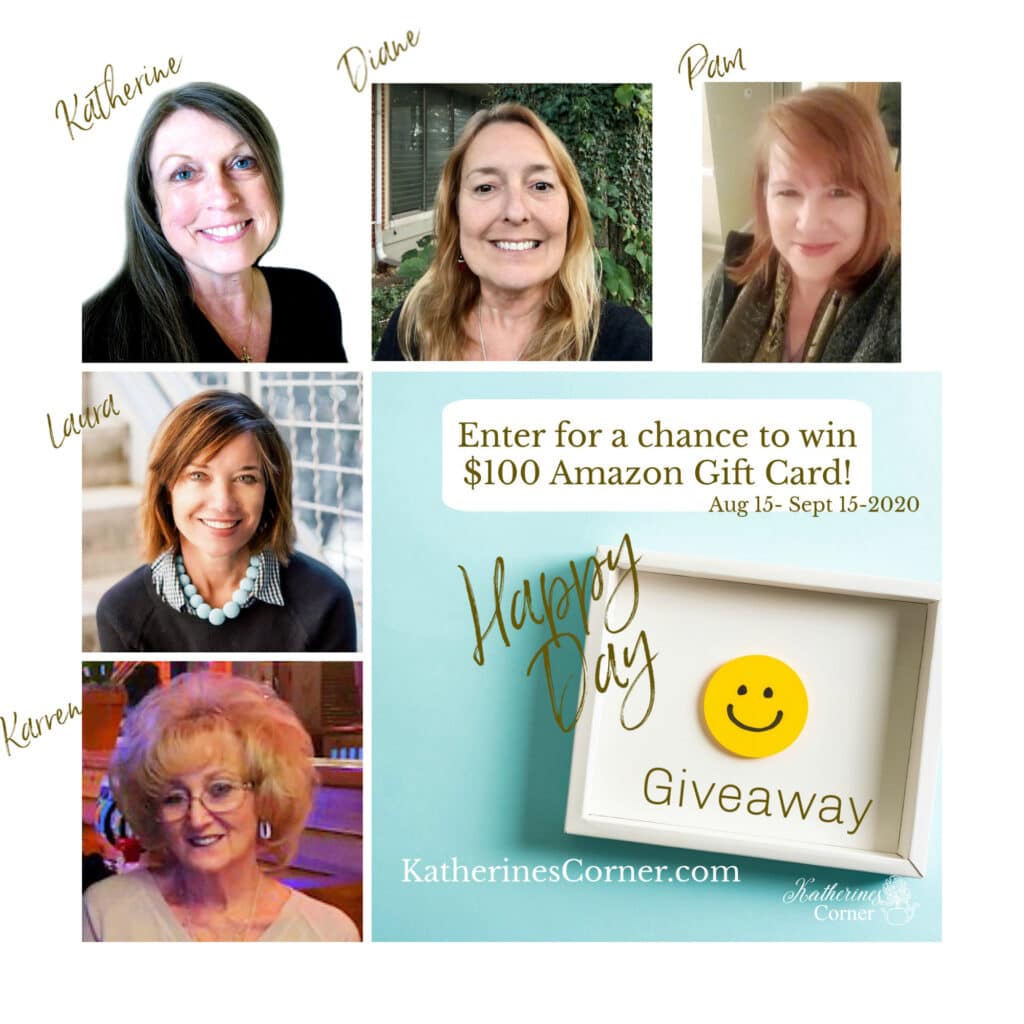 Please remember to subscribe and follow Katherine, and all herhostesses so you can earn all your entry opportunities.
Katherine – Katherines Corner
Laura- Everyday Edits
Karren- Oh My Heartsie Girl
Diane- Mamal Diane
Pam- An Artful Mom
To enter please log into the entry form using your email address.Have fun and Good Luck in the Giveaway!