Going in Style Film Release & Giveaway!
This post is sponsored by Warner Bros, all opinions are my own.
Who's ready for an awesome movie release and $100. giveaway?
GOING IN STYLE starts In Theaters April 7.
Going in Style Film Release & Giveaway!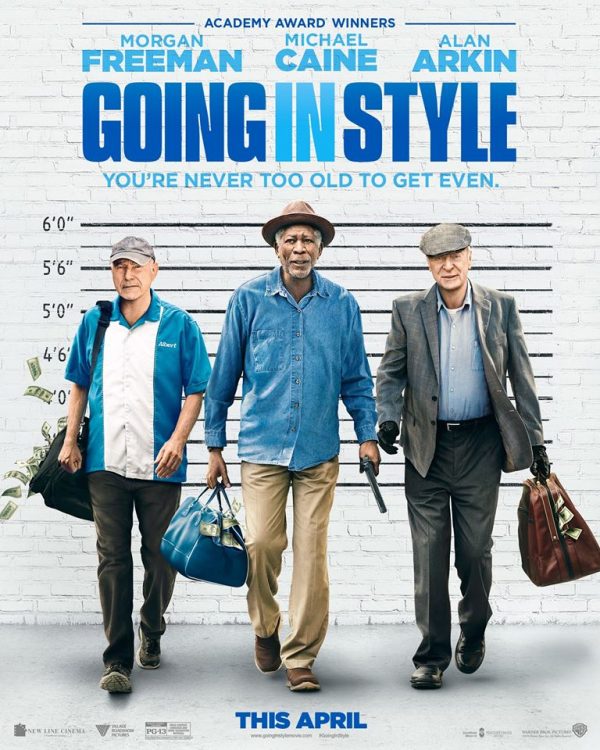 A have a couple old friends whom I've known since a was a couple years old. We have the best times when we get together, which isn't very often. When we do it feels like we're youngsters again, sharing old stories, and some of the crazy things we did as children.
About the movie:
Oscar winners Morgan Freeman ("Million Dollar Baby"), Michael Caine ("The Cider House Rules," "Hannah and Her Sisters") and Alan Arkin ("Little Miss Sunshine") team up as lifelong buddies Willie, Joe and Al, who decide to buck retirement and step off the straight-and-narrow for the first time in their lives when their pension fund becomes a corporate casualty, in director Zach Braff's comedy "Going in Style."
Desperate to pay the bills and come through for their loved ones, the three risk it all by embarking on a daring bid to knock off the very bank that absconded with their money.
Starring: Morgan Freeman, Michael Caine, Alan Arkin, Ann-Margret, Joey King, with Matt Dillon and Christopher Lloyd.

One (1) winner receives:
$100 Visa gift card to see GOING IN STYLE in theaters with your buddies
Visit the Official Website
Like 'Going In Style' on Facebook
Follow on Twitter

Please follow and like us: