Country Kitchen Giveaway
Happy mid-May! I have been busy getting the garden beds ready and planted. It's an exciting time of year in Ohio. So to spread the excitement to you all I'm co-hosting the Country Kitchen Giveaway with Katherines Corner and Simple Nature Decor.
One winner will receive cute chicken kitchen goodies ( value $30) and the winners choice of $100 Cash! ( via Paypal) or Amazon gift code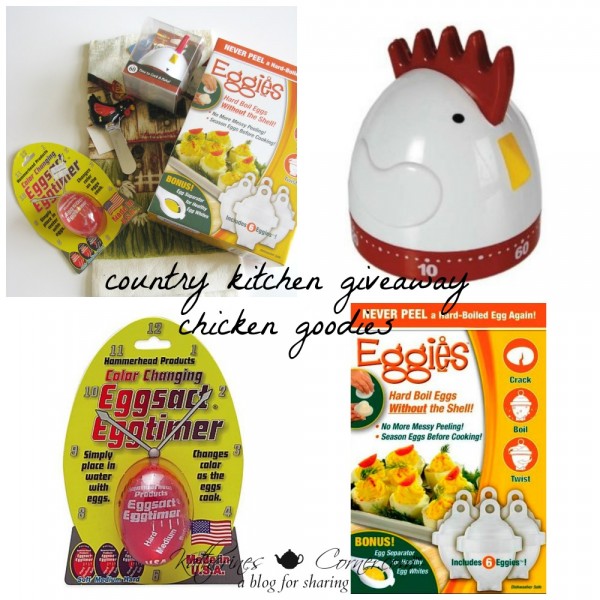 chicken kitchen timer, Katherine's favorite egg timer, the Eggsact Egg Timer, Eggies ( as seen on tv) a farm tea towel and a chicken cheese spreader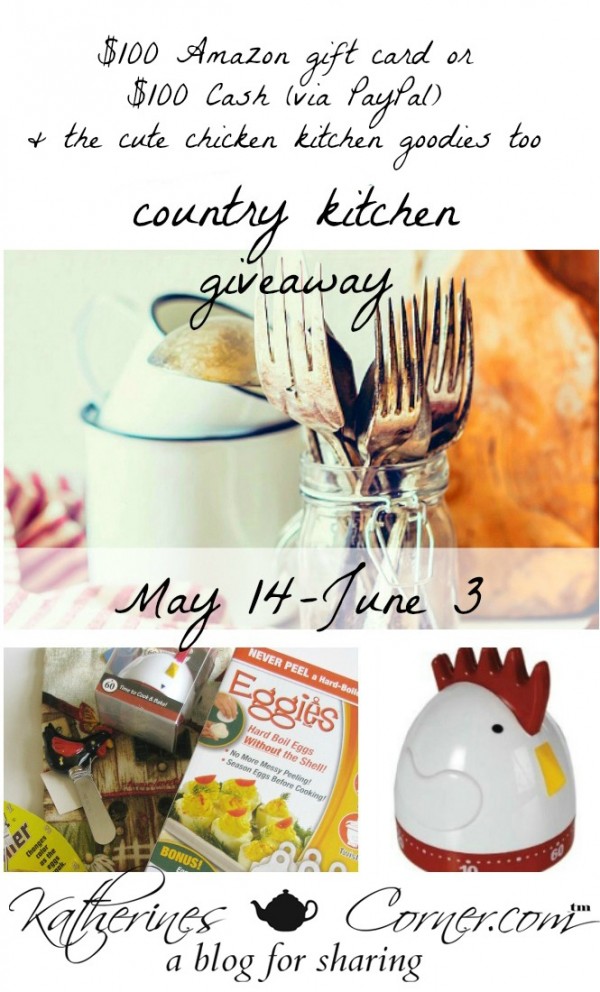 The cash prize is provided by Katherine, Maria, and some wonderful bloggy friends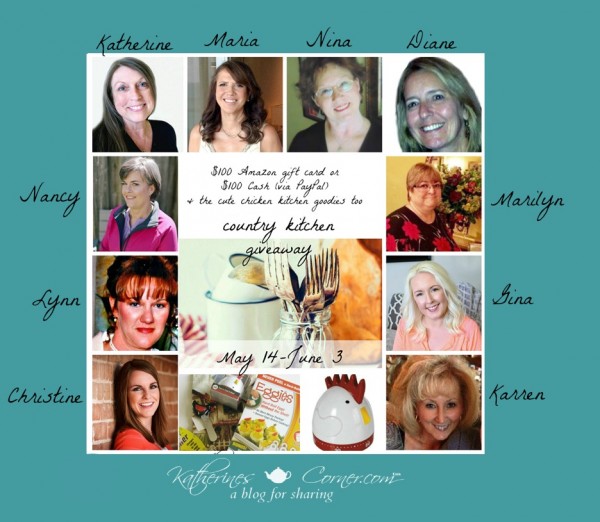 Diane-Mamal Diane Keeping Life Simple
Karren- Oh My Heartsie Girl
Just log into the entry form using your email address or facebook and get started.
Enter one, or all of the entries. The Giveaway ENDS June 3
Please follow and like us: