Brentwood Home Sleep Wellness Bundle Review, Giveaway & Coupn Code! $276. Value
This is a sponsored post and I have been compensated in some way. All opinions are mine. 🙂
I have looked far and wide for a good pillow since suffering from neck and back pain, a good pillow is so important. When I was asked to review a Brentwood Home Bundle I was thrilled, The choice was difficult everything they have is awesome. But for obvious reasons I chose to review the Sleep Wellness Bundle. I am so glad I did. Brentwood Home has it all. They are even offering a Brentwood Home coupon for holiday savings!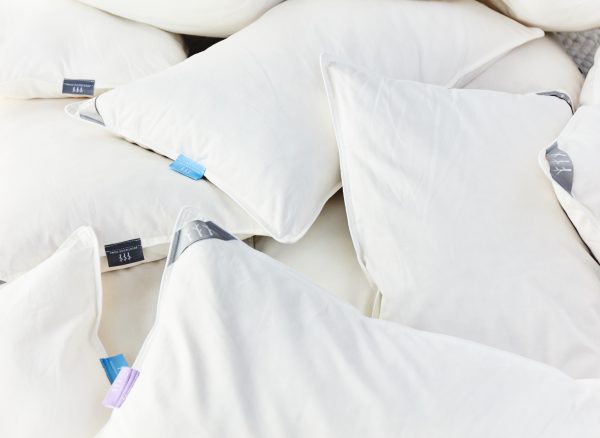 They start with healthy materials.They've been making home and bedding essentials in Los Angeles for over 30 years! From design to development to manufacturing, they handle it all. They've got real expertise when it comes to comfort, and the best part is all of the healthy, natural materials they use. From natural latex to organic cotton, they make sure your home is taken care of.
Think about it – we spend 1/3 of our lives using our bedding products. To me, it's important that they're as natural as possible. Many mattress and bedding companies use chemical fire retardants, phthalates, and heavy metals when manufacturing and processing their products. Those can't be good to breathe in through the night, right? The good news is, Brentwood Home doesn't use any of them, and that makes me feel like I can sleep safe and sound.
What's in the Sleep Wellness Bundle?
2 Latex/Kapok Pillows
In this sleep wellness bundle, you'll receive four pillows that will have you more excited
than ever to jump into bed. There's nothing like a comfy bed. 🙂
Two pillows are filled with all-natural latex ribbons that have a responsive feel that provides uplifting support, combined with silky-smooth kapok. The kapok pillow is soft and firm at the same time.  It still gave my head and neck plenty of support. Some nights I do shift positions and this pillow was comfortable no matter which way I slept. It supported at all angles comfortably, even when I laid on my stomach, which I rarely do because it's not comfortable to me. My Dad used to sleep on his stomach. I can remember him taking naps like that. The cover is made of organic cotton, grown without toxic pesticides or fertilizers, so you can sleep safe and sound.
The cover is made of organic cotton, grown without toxic pesticides or fertilizers, so you can sleep safe and sound, that is so important to me.
2 Molded Latex Pillows
Two molded latex pillows that are bouncy, resilient, and molded to perfectly contour your head and neck. They're made with healthy materials for your sleep, like a 100% organic cotton cover, and they're certified free of synthetic materials by the Eco-institute. The latex pillow was the pillow I wanted to try the most. I have heard so many things about sleeping on a latex pillow for neck support. I thought the support was perfect for me whether I was on my back or on my side.
The Giveaway
Looking to improve your sleep? I've got a bundle for you that's sure to bring bedtime to
the next level. I teamed up with the folks at Brentwood Home for this awesome giveaway,
featuring bedroom essentials that'll change the way you sleep. Best of all, they've made with
healthy, natural materials that are safe for you and your home. Enter below to win!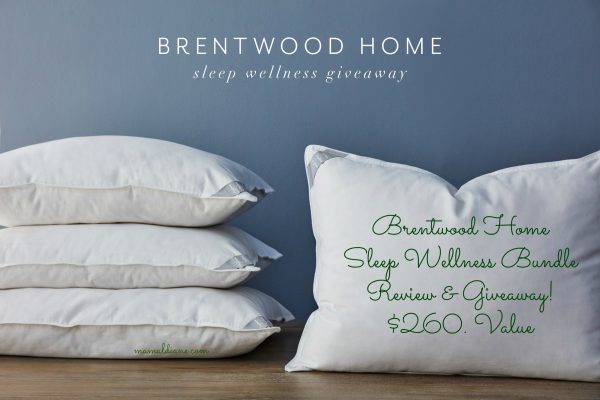 SHOP NOW!   Use Code OURHOME 10% Brentwood Home Coupon
Beachwood Linen Quilt
ECO-FRIENDLY FINE LINEN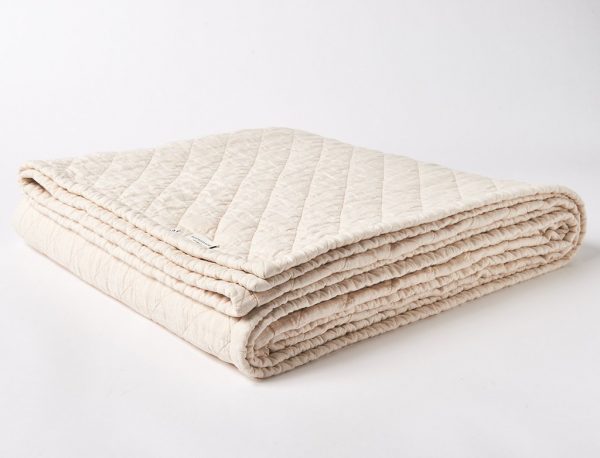 Crystal Cove Meditation Pillow
Please follow and like us: