Autumn Shopping Giveaway
This post contains affiliate links. For more information, visit my disclosure page
Autumn is upon us. Time to bring out the sweaters, jeans, and jackets. It's also time for me to co-host the new giveaway at Katherines Corner!
Are you ready to do some shopping?
Enter the Autumn Shopping Giveaway and you have a chance to win $150!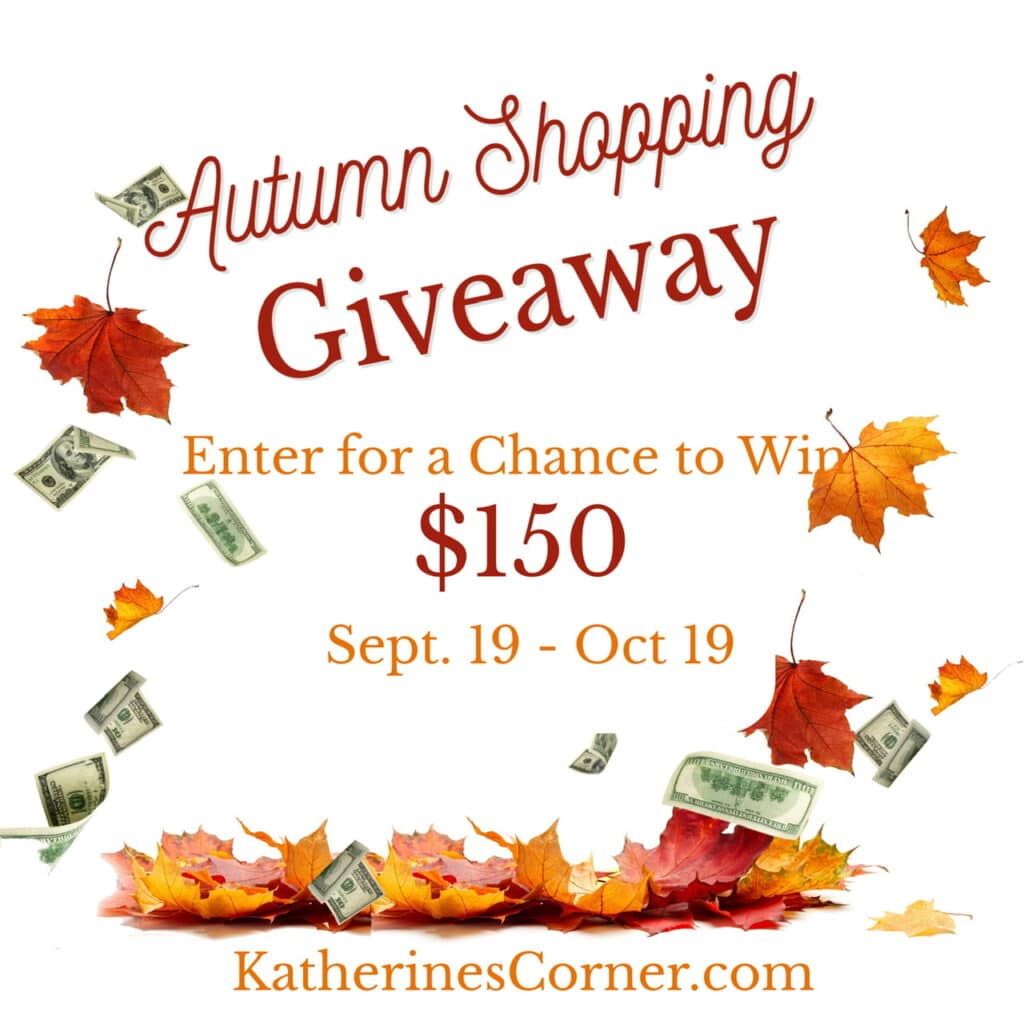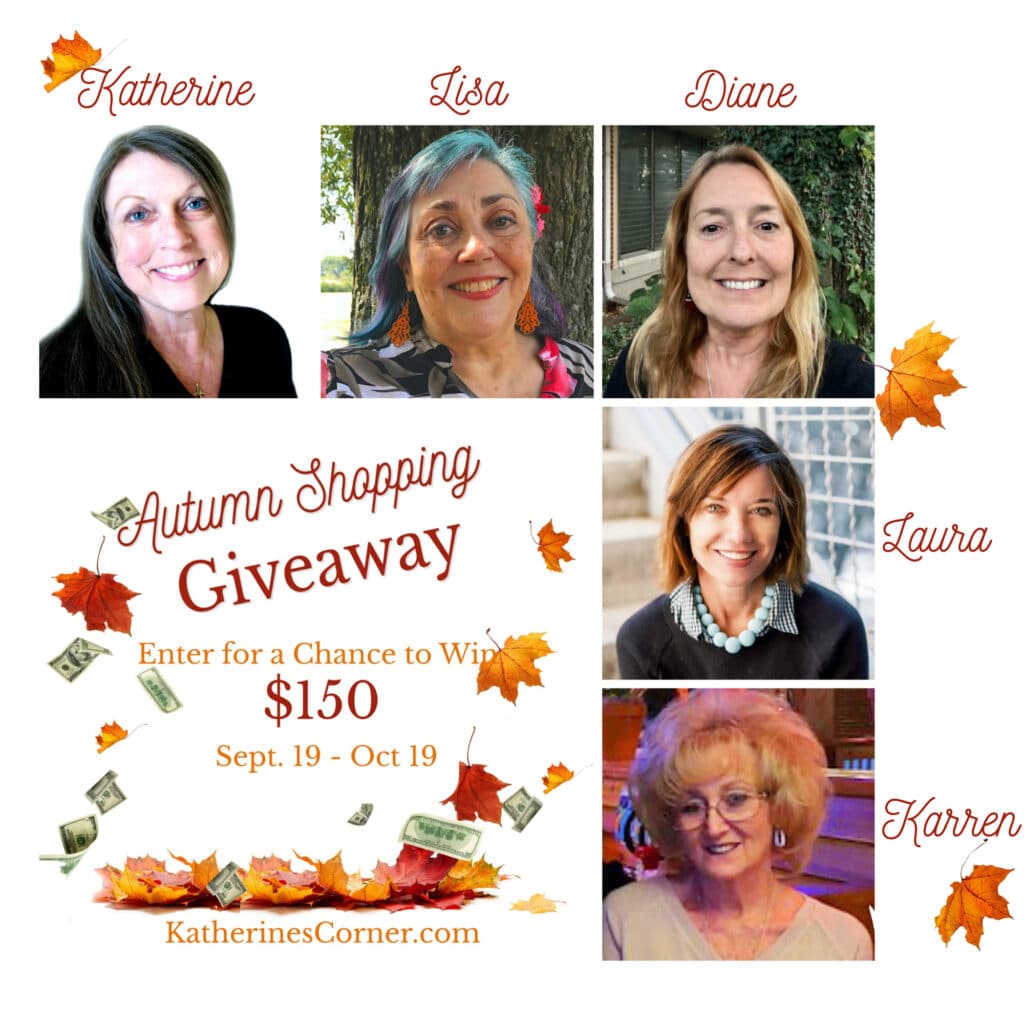 • Katherine – Katherines Corner
• Lisa – Casa Bouquet
• Laura- Everyday Edits
• Diane – Mamal Diane
• Karren- Oh My Heartsie Girl


Entering is easy and we have daily entries too! Please log into the entry form using your email address. Have fun and Good Luck in the Giveaway!