$175 Picnic Giveaway!
Summer is a time for picnics. My grand kids love it when we pack a lunch, and go for a picnic in the park. I would love for you to be able to go on a picnic with your loved ones, so I'm co-hosting the Picnic Giveaway with Katherines Corner and La Bella Vita Cucina
One winner will receive this wonderful picnic basket with all of the essentials. See photo in white. Food and drink are not included.
and the winners choice of $175 Cash! ( via Paypal) or Amazon gift code

The cash prize is provided by Katherine and her co hostesses. The picnic basket is provided by La Bella Vita Cucina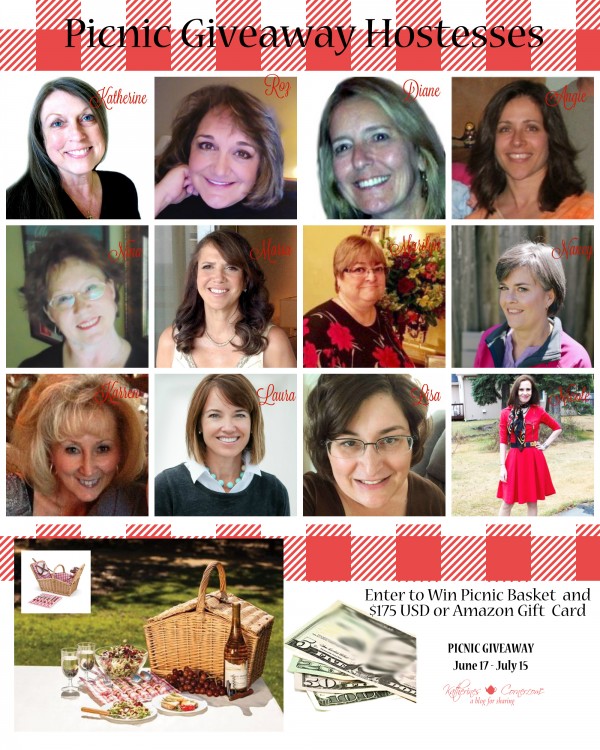 Just log into the entry form using your email address
or facebook and get started.
The Giveaway ENDS July 15
Please follow and like us: